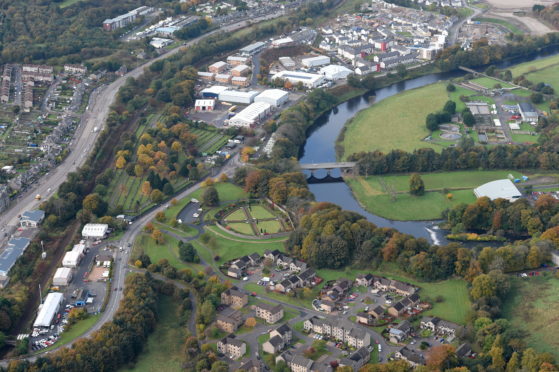 Emergency services were called to Persley Bridge in Aberdeen last night after a woman fell down an embankment.
The incident, involving a woman believed to be in her 20s, happened at around 9.40pm.
An ambulance crew were also at the scene.
A fire service spokeswoman said: "We received the call at 9.40pm.
"Rescue boards and a sked stretcher were used."
It is thought that the woman sustained leg injuries.