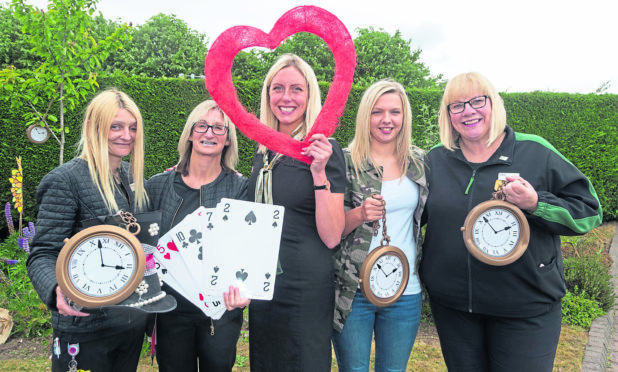 Volunteers at a north-east charity were surprised with a special tea party from the families reliant on them as a way to say "thank you" for their hard work.
Colleagues at Archway took part in the Alice in Wonderland-themed event.
The charity offers a range of services to improve the opportunities available to and quality of life for people with learning disabilities.
It partnered with M&S following the opening of its Stoneywood shop in 2016.
Since then members of staff have raised thousands of pounds for the organisation, which led to the purchase of a specially adapted roundabout to allow children in wheelchairs to enjoy some playground fun.
Jacqueline Barbour and her 19-year-old son Jack, who requires round-the-clock care, have benefitted from the charity for the last 10 years.
Mrs Barbour said: "Archway is a lifeline for our family.
"Jack requires 24-hour care so it's a huge relief to know there are specially trained staff, who we know and trust, on hand to help whenever we need."
Leigh Brogan, the M&S Aberdeen Stoneywood general manager, said: "We're really excited to be coming together and lending a hand to Archway.
"We see how valuable the charity is to families in the local area and are thrilled to have been able to give back by raising funds and organising a fun day out to say thank you."
Archway fundraising manager Janine Davies said: "Archway is an important lifeline for local families and we can't thank the M&S team enough for everything they have done to help over the last year and this weekend in particular."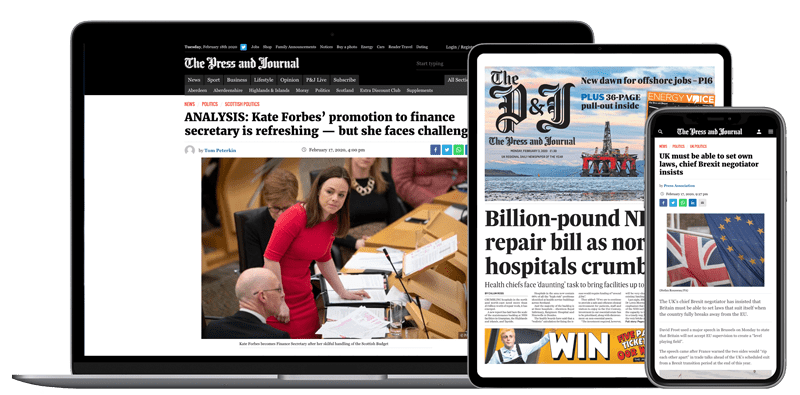 Help support quality local journalism … become a digital subscriber to The Press and Journal
For as little as £5.99 a month you can access all of our content, including Premium articles.
Subscribe