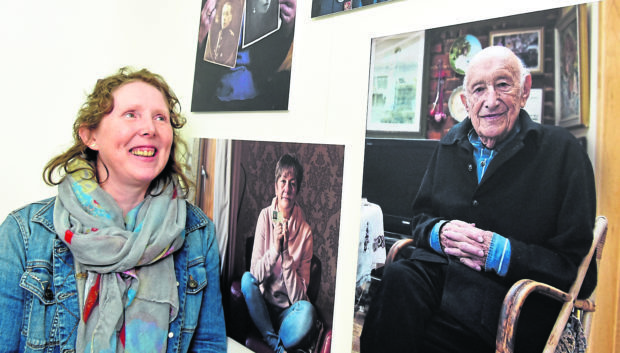 A mum-of-nine who travelled the globe to untangle her family tree has opened an art exhibition detailing her adventures.
Jennie Milne, 50, decided to go back into education to pursue her passion of photography.
And three years after enrolling at Gray's School of Art in Aberdeen following decades as a stay-at-home mum, she has unveiled a show about her search to uncover her mother's lost relatives.
Mrs Milne, from Fraserburgh, said: "She was born in London during the Second World War and was abandoned by her mother aged 10 days.
"My mum didn't really know who she was and that spurred me on to find out."
As part of her journey, Mrs Milne found herself travelling throughout the UK and as far afield as Poland and Israel as she pieced together her genealogy through interviews with Holocaust survivors and distant relatives she had tracked down.
"I met with the oldest living Polish survivor of the war who is 99 and lives in Edinburgh now," she said.
"I discovered that he came from the same town as my grandfather and he remembered who my dad was.
"It was a really moving thing to do."
Over the course of her journey Mrs Milne documented her interviews through a large series of photographs.
The portraits include family members with their relatives' identity cards, photographs and, in one case, a tiny pocket Bible.
They have formed the basis of two books on display as part of her Fragments That Remain exhibition.
Mrs Milne said: "I wanted to do something that was meaningful, as well as to teach my children that you're never too old to study.
"Once my youngest son started secondary school I decided to apply for the course.
"I've discovered that I love doing documentary work and I'm going to do another year at Gray's so I can continue developing it.
"I'm hoping to go back to Israel and tell the stories of people who were traumatised by the war and the challenges they are facing today."
Mrs Milne has also been invited to speak at a genealogy conference in Warsaw, Poland in August.
She added: "I'm hoping that there will be opportunities there to see what I could do next, but I'm taking everything a step at a time and see what things present themselves."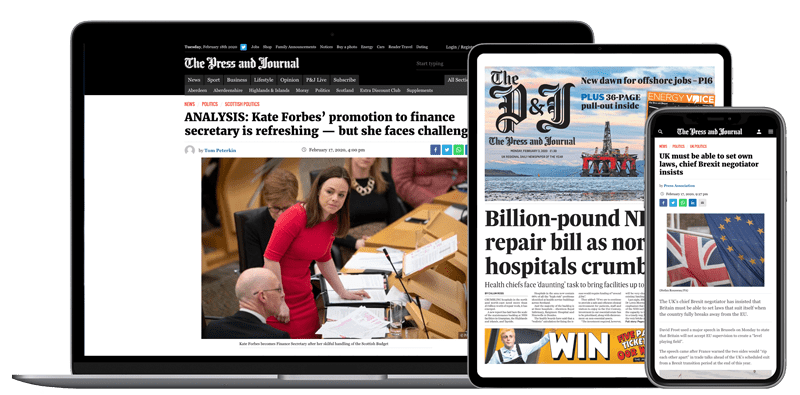 Help support quality local journalism … become a digital subscriber to The Press and Journal
For as little as £5.99 a month you can access all of our content, including Premium articles.
Subscribe