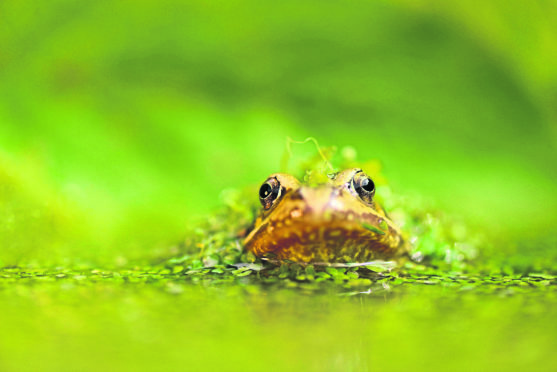 People in Scotland have been urged to introduce a pond or pool to their garden after a new study revealed toad and frog sightings have decreased.
Results from the RSPB Scotland's wildlife survey, which is part of the organisation's Big Garden Birdwatch, highlighted that regular sightings of frogs have fallen by 5% since 2014.
Toad spottings have dropped by 7%, according to the survey which included results from over 10,000 Scottish gardens.
Amphibian appearances are thought to have diminished due to the lack of pools or ponds in gardens.
RSPB Scotland's species and habitats officer James Silvey said: "Many of us may have childhood memories of watching tadpoles in ponds or spotting toads under rocks – early encounters with nature often stay with us for a lifetime.
"Sadly, such experiences are becoming less common with children spending less time outdoors.
"As frog and toads are amphibians, they need a nearby source of water close to their homes to survive.
"It's very easy to give them a helping hand by creating a small pond, or using a washing up bowl to make a pool away from sunlight and well covered with plants.
"These simple tasks to help them can have a positive impact on a whole range of garden wildlife too."
Other wildlife spottings appear to be booming.
Almost 70% of people reported seeing a fox visit their garden at least monthly.
Red squirrels are also thriving in Scotland, with 37% seeing one in their garden at some point this year, despite only 6% of the UK-wide survey reporting sightings.
The survey encourages people to spend more time outside and give nature a helping hand.
RSPB Scotland's youth and families officer Jasper Hamlet said: "With the school holidays just around the corner, this is an ideal time for families to get involved with our Wild Challenge and discover more about the wildlife around them.
"Spending time outdoors is really important for every child and the activities help guide them to find out more about wildlife and how they can help give it a home."
The Big Garden Birdwatch is the world's largest wildlife survey.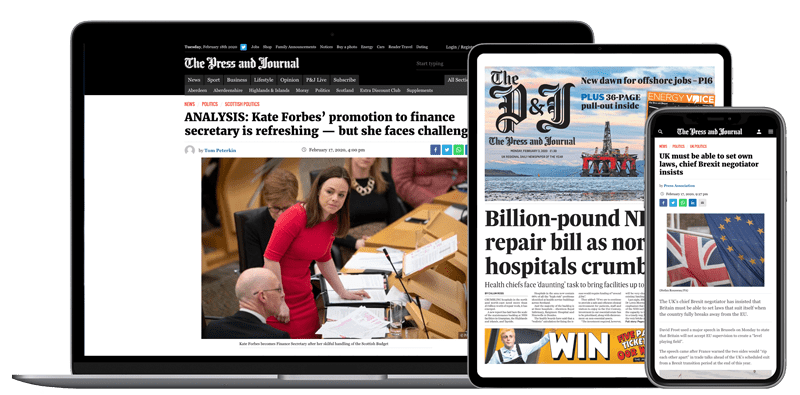 Help support quality local journalism … become a digital subscriber to The Press and Journal
For as little as £5.99 a month you can access all of our content, including Premium articles.
Subscribe