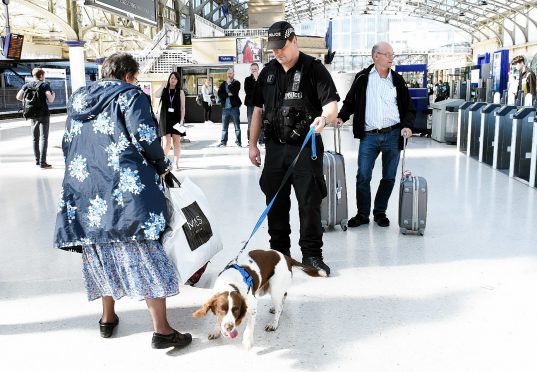 A north-east MSP has made a fresh plea for increased legal protection for police dogs.
Liam Kerr, who is also shadow justice secretary, has been campaigning to change the law to protect police dogs and other service animals and has garnered 32,250 signatures on a petition.
Currently it is not a specific crime to injure or kill a police dog in Scotland.
His renewed call come as Constable Dave Wardell and his force dog Finn visited the Scottish Parliament, following the UK Government's decision to overhaul its law.
More than 30,000 support greater protection for police animals
The officer has been campaigning for "Finn's Law", a new offence of harming or killing a service animal, since the dog suffered life threatening injuries during an arrest in 2016.
The revised UK legislation will remove aspects of self-defence law and  increase maximum sentences for animal cruelty offences to five years in prison.
Mr Kerr is calling for similar action to be taken at Holyrood.
He said: "It is a great step forward that this law has been published in England and Wales, but Scotland must now catch up and act with similar speed to increase legal protection for police dogs and service animals.
"In Scotland, hundreds of service animals work with Police Scotland to keep us safe.
"They all work with the same dedication to duty as the men and women in our police force, but our laws don't protect them the same way and currently, the law views a police animal as little more than property."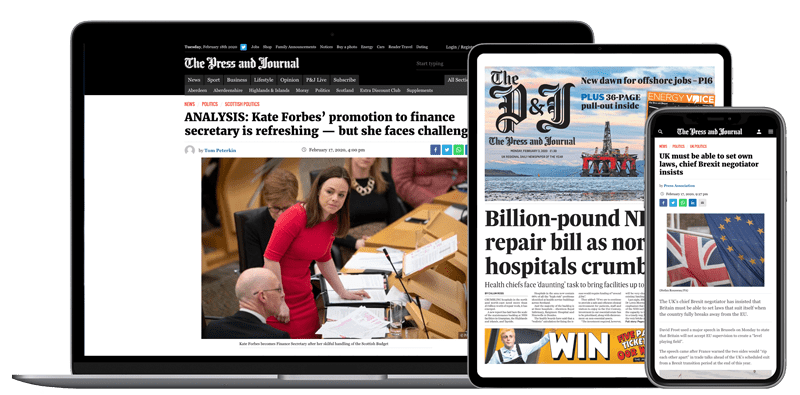 Help support quality local journalism … become a digital subscriber to The Press and Journal
For as little as £5.99 a month you can access all of our content, including Premium articles.
Subscribe