The north-east has been revealed as one of the worst areas in the country for dog attacks on postal workers.
There were 38 such incidents in the AB postcode during the year to April, marking a 52% increase in just 12 months.
According to new figures from Royal Mail, Aberdeen and Aberdeenshire is the worst region in Scotland and 10th worst of the 124 across the UK.
Royal Mail's global director of health and safety, Shaun Davis, said: "I am pleased that the overall dog attacks numbers continue to fall, but I am still very concerned that in some postcodes attacks are on the increase.
"I am appealing to dog owners to think twice when the postman calls.
"Royal Mail knows that most dogs are not inherently dangerous however even the most placid animal can be prone to attack if it feels its territory is being threatened."
Last month the firm was forced to suspended deliveries to a tenement block on Victoria Road, Aberdeen, after a postal worker was attacked when delivering a parcel.
A similar incident in the late 1990s grabbed national headlines and the endorsement of a Hollywood star.
Three-year-old Peterhead pooch Woofie was ordered to be put down for growling at a postman.
But the border-cross collie received the unexpected backing of French actress Brigitte Bardot, who made an impassioned plea to High Court judges to save his life.
Today Royal Mail is rolling out its sixth annual dog awareness week to encourage pet owners to be responsible.
Mr Davis added: "Dog attacks have a devastating effect on our people and on our customers and we hope we can make a further impact in these areas."
Dave Joyce, from the Communication Workers Union, said: "The vast majority of our customers and their dogs aren't a problem but irresponsible and reckless dog owners are.
"There are tough court penalties and a criminal record for irresponsible dog ownersincluding prison and unlimited fines – so it's in their best interest in more ways than one to make sure the dog doesn't bite the postman or woman."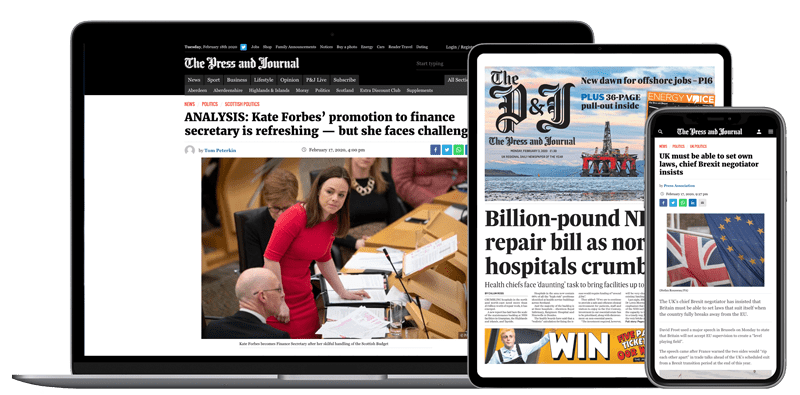 Help support quality local journalism … become a digital subscriber to The Press and Journal
For as little as £5.99 a month you can access all of our content, including Premium articles.
Subscribe