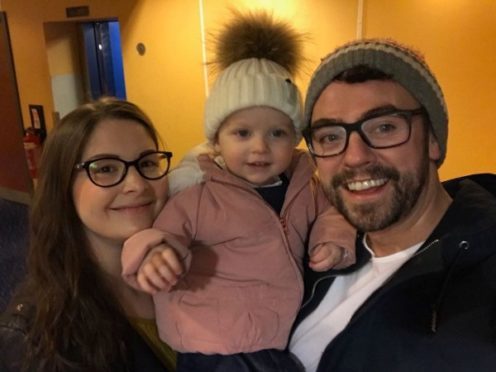 An Aberdeen father whose wife recently lost her battle with cancer is calling for the creation of a dedicated rare cancer board.
Kerryann Harper was diagnosed with ocular melanoma, an uncommon form of cancer, last year and died in February.
The disease started in the 31-year-old's eye before spreading to her liver.
Now her husband, Gillan, has revealed he "hounded" medical staff for answers – and believes that if there was a board of rare cancer experts, lives could be saved.
The 37-year-old told the Daily Mail: "She had been suffering from blurred vision in her left eye and was referred through the opticians to an eye specialist who, in February 2017, made the cancer diagnosis.
"I phoned the hospital 28 times in one month. I was passed from person to person.
"I couldn't get anyone to tell me what was happening. When we eventually spoke to an oncologist, who was great, she told us we had 'slipped through the cracks of the NHS'."
He was told Mrs Harper should have been seen "months ago".
Mr Gillan added: "If you had a rare cancer board on the NHS no one would need to go through this. Kerryann should have got treatment immediately."
NHS Grampian said: "Mr Harper clearly has a number of concerns about the care his wife received.
"We would encourage him to contact us and we will investigate."
After Mrs Harper found out she was ill, she drafted up a bucket list of things she had always hoped to do – from skydiving, meeting an A-list celebrity and cycling around Central Park.
Sadly, she was too ill to achieve many of them but the family launched a social media campaign encouraging others to do them on her behalf – so she was able to see her dreams come true.
She managed to complete two herself – marrying Mr Harper and giving daughter Emely a Christmas to remember.
Now Mr Harper plans to complete the rest of the list with little Emely, now two.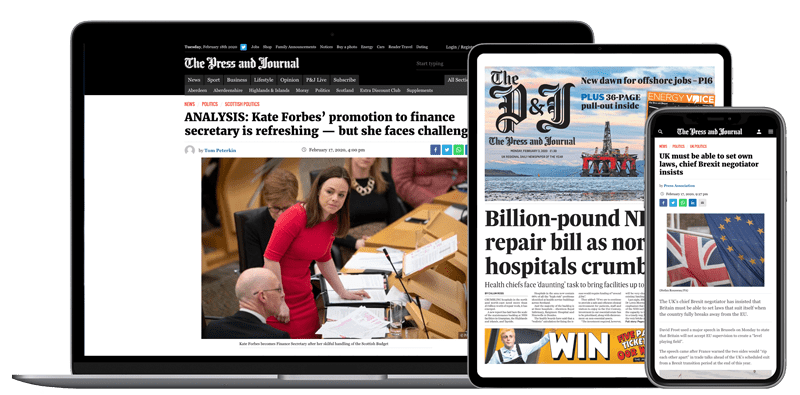 Help support quality local journalism … become a digital subscriber to The Press and Journal
For as little as £5.99 a month you can access all of our content, including Premium articles.
Subscribe