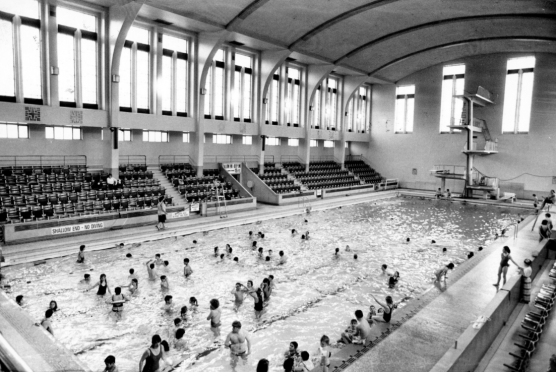 The team behind plans to bring Aberdeen's beloved Bon Accord baths back to life are hunting for trustees to drive the project forward.
The baths first welcomed swimmers in 1940, but the famous art-deco building was forced to close its doors in 2008 amidst a round of council funding cuts.
A group calling itself Bon Accord Heritage has been monitoring the Justice Mill Lane building for years with a view to reopening it for swimming and other healthy activities.
Now, with the groundwork completed – the "boring" part of the work according to a statement – the group needs to strengthen its governance.
They are seeking trustees with "key strengths" in sports and leisure management, HSE, fundraising and construction, those who have an active role in the community or previous experience of heritage projects or who simply live in the local area and are interested in becoming involved.
Applications close on July 10.
The project is expected to take "several years" and potential trustees should be available for a minimum of four board meetings a year, a strategy day and additional meetings as required.
In 2015, the heritage organisation commissioned a study to determine if the structure had fallen victim to alkali-silica reactions, a condition known as concrete cancer, which affects older buildings.
The group feared that if the structural fault was found to be too widespread, proposals to restore the site could come to an end.
Thankfully the results of the investigation have since shown such worries to be unfounded.
There have been other challenges, however, as in May, vandals broke into the baths.
Pictures emerged showing graffiti scrawled on the sides of the pool and damage to furniture and wooden boards.
Last night Craig Adams of the heritage group said he ultimately expected the project to cost "several million pounds" but anticipated that was achievable.
He said: "There are people who are very keen on supporting this project so I don't think the fundraising will be too much of an impediment.
"We are looking for people to help us with the day-to-day.
"One of the jobs we need to do is to carry out feasibility studies to decide what facilities we should put in to make money to support the pool and the rest of the building."
Anyone interested in becoming a trustee should send their CV and covering letter to group secretary Vanessa Smith at VanessaBonAccord@hotmail.com or call 07742632627 for a confidential discussion.