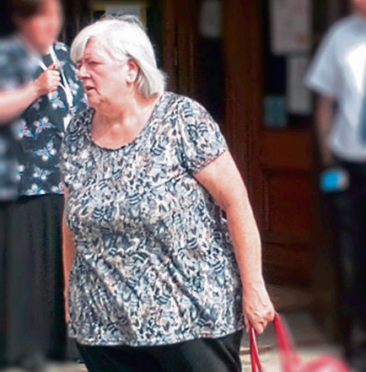 A woman who remembers being hit until her hands were red raw said justice "had not been served" after her abuser was spared jail.
Former nursery owner Sheila Davies was convicted of six charges of assault against children after a trial at Aberdeen Sheriff Court this month.
The offences happened at her home on Stornoway Crescent, Aberdeen between June 1993 and September 2001.
Yesterday, the 58-year-old returned to court for sentencing and was ordered to carry out 240 hours of unpaid work.
The assaults included dragging one youngster off a bunk bed, and repeatedly striking others on the head and body and hitting them with a belt. She also force fed one and caused them to vomit.
Defence agent Bruce McDonald told the court yesterday that Davies – who was banned from working with children in 2007 after inspectors found youngsters at her All Stars Nursery were being force fed out-of-date food – was already suffering as a result of the guilty verdict, and urged Sheriff Philip Mann not to jail her.
He said Davies had already lost one of her two jobs and been forced to relocate to another supermarket for her other as the manager was told there would be protests outside if she was not sacked.
Passing sentence, Sheriff Mann told Davies he acknowledged she had been looking after children in difficult circumstances.
But her furious victims last night criticised the decision.
One woman – who said Davies her hands until they went red – said she was furious at the sentence and said: "Justice has not been served at all.
"Community service is not justice.
"If I could appeal this decision I would.
"There were six charges and 17 statements, all the children came forward for no reason.
"She got offered the chance to write apology letters but she did not take it."
Another said he was also disappointed at the outcome, and that her behaviour had caused him to have trust issues.