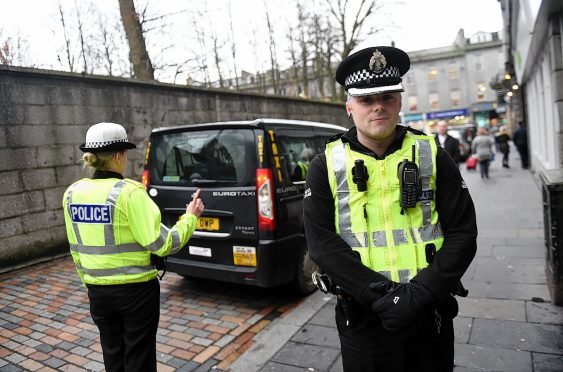 Aberdeen council chiefs are considering a review of the city's taxi plate system after allegations of widespread "renting" to bypass the rules.
Retired cabbies living as far afield as Thailand and Spain are said to be accepting cash for their plates from younger drivers so they can operate saloon style cars rather than wheelchair accessible vehicles like council policy dictates.
The claim has been made by two of the city's drivers who said the practice was widespread and while not technically illegal was nonetheless concerning.
Council licensing rules state that new drivers coming into the trade in the city should drive wheelchair accessible cars – with drivers who are behind the wheels of older saloon vehicles given a special dispensation.
That has made the idea of "renting" a saloon plates attractive to a number of prospective city taxi drivers.
A council spokeswoman said there was nothing illegal about someone else operating a car under this method but the person whose name the plate was under would be responsible for it.
She added that the system was being reviewed.
One of the men, who doesn't want to be named for fear of backlash, gave the Press and Journal details of nine plates operating in the Granite City that are driven by someone else.
He said: "These guys maybe aren't making a lot of money out of their plates, maybe £60 a week I hear, but it is the principle of the thing.
"Wheelchair cars are more expensive to run, cost more to buy and people can avoid them on the street.
"It isn't fair that these guys can bypass the rules."
In May, a decision on controversial proposals to make all taxis in Aberdeen wheelchair accessible was put-off by council chiefs for at least five years.
A legal ruling dating back to 1994 committed the authority to implementing the policy by last summer.
But the decision was deferred last year so a consultation with the taxi trade, members of the public and disabled groups could be carried out.
The consultation found that the 247 who gave their views would prefer to have some form of mixed fleet, with only 49 people in favour of full accessibility vehicles.
A council spokeswoman said: "There is no legal requirement under legislation for the licence holders to drive the vehicles themselves, however the licence holder will always remain responsible.
"This is something that the council are keeping under review. "