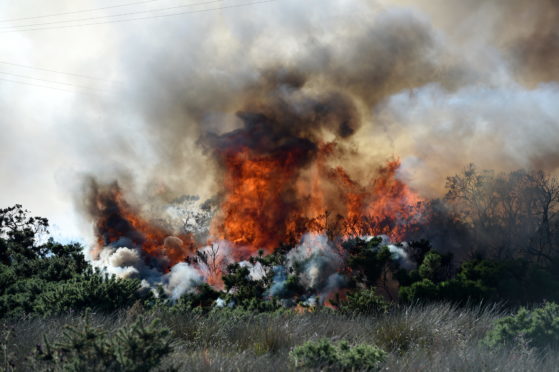 Wildfires erupted across the north and north-east again yesterday as a heatwave continues to place a strain on the emergency services.
The dry spell has created tinderbox conditions and firefighters spent much of the day battling to prevent flames from engulfing huge swathes of the countryside.
As fire tore across a 1,640sq ft front on a patch of ground outside Aberdeen last night crews took to frantically removing stretches of shrubbery in an effort to prevent it from spreading further.
Earlier in the day, north-east firefighters had been called to Blackdog, just north of the city, after flames from a gorse fire spread and consumed several bales of hay.
Crews in Moray fought all day to get a coastal wildfire under control, at a spot which has flared up many times in recent weeks.
Teams from Elgin, Forres, Fochabers and Buckie were called to Clarsach Quarry outside Hopeman at 7.30am and they finally tamed the blaze after 5.30pm.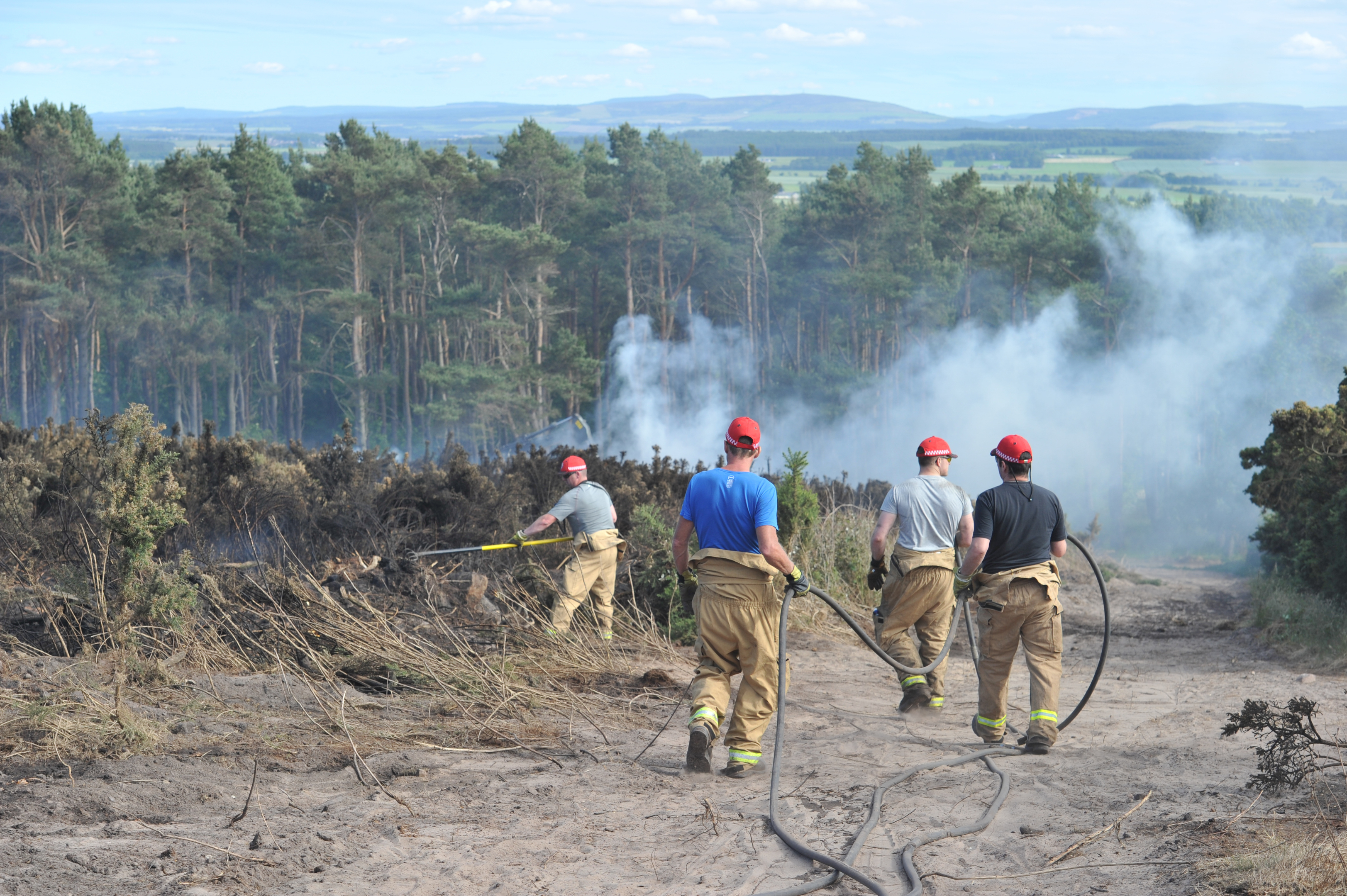 And dozens of firefighters from across the Highlands raced to Coulhill Woods near Alness at 10.20am, after a patch of heather and forest measuring more than 10,000sq ft caught alight.
Five appliances were dispatched to the scene – travelling from Invergordon, Balintore and Dingwall – alongside a water carrier and a wildfire unit from Inverness.
After dousing the flames, the firefighters used beaters to stamp out any remaining cinders and declared the area safe at 3.30pm.
Some appliances, however, remained at the scene in case the hot and dry conditions caused it to spark up again.
A wearied spokesman for the fire service confirmed that it had been another hectic day for crews, after a spate of wildfires tied up personnel across the region over the weekend.
He said: "The fire at Hopeman was going all day, and flared up numerous times because of the wind.
"The incident was closed and then reopened a few times.
"Crews from Aberdeen and Altens were called to Blackdog at 12.38pm when a gorse fire spread to a farm and burned several bales.
"The fire at Kingswells, outside Aberdeen, was located between a couple of farms off Concraig Gardens.
"We got the call at 3.10pm and at about 7pm crews began creating a firebreak to stop it spreading, by getting rid of undergrowth which could fuel the fire."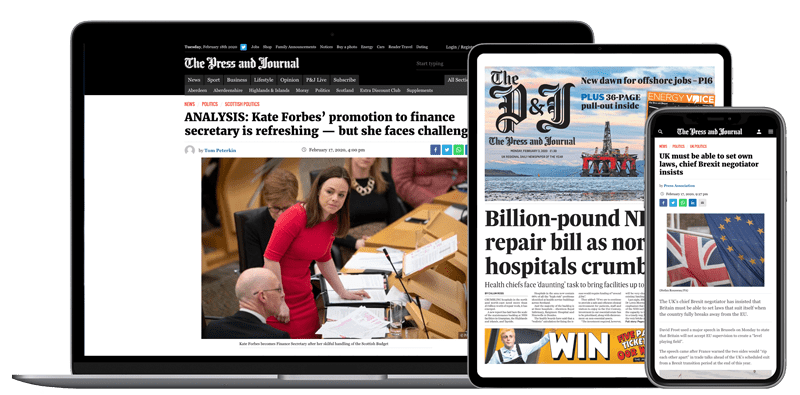 Help support quality local journalism … become a digital subscriber to The Press and Journal
For as little as £5.99 a month you can access all of our content, including Premium articles.
Subscribe