Firefighters are frantically removing stretches of shrubbery on the outskirts of Aberdeen in an effort to prevent a raging wildfire from spreading any further.
Flames have torn across a 1,640sq ft front on a patch of ground between Newhills, Bucksburn and Kingswells since a blaze erupted between two farms at about 3pm.
Crews from Aberdeen's Central Station and North Anderson Drive, along with an engine from Inverurie and a forestry team from Ballater have been called to the spot near Concraig Gardens.
A spokesman for the fire service confirmed that crews have now started work to create a firebreak, by removing any undergrowth which could enable the blaze to spread even further.
The spokesman said: "We got the call at 3.10pm and at about 7pm crews began creating a firebreak to stop it spreading, by getting rid of undergrowth which could fuel the fire."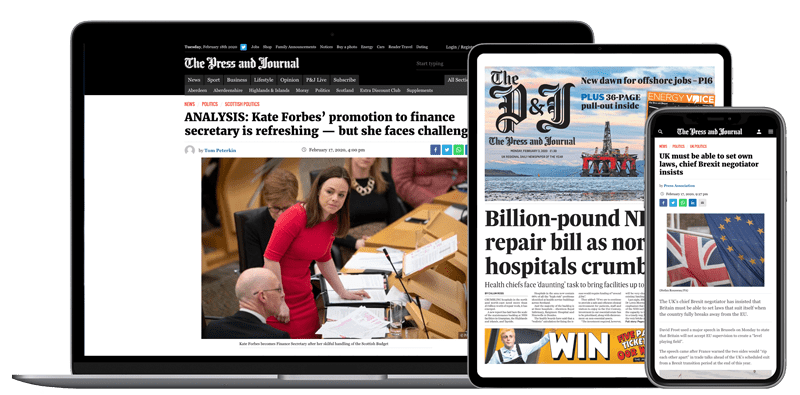 Help support quality local journalism … become a digital subscriber to The Press and Journal
For as little as £5.99 a month you can access all of our content, including Premium articles.
Subscribe