The thump of steel drums pierced the usual serious mood at Aberdeenshire Council's headquarters last night as the authority celebrated the region's cultural output – and laid plans to improve it.
Brightly dressed musicians from the Aberdeen-based Guarana Street Drummers beat out an energetic rhythm at the front of Woodhill House to mark the launch of a new strategy aimed at boosting the profile of the area's culture, arts and sport offering.
Council staff and elected members gathered in the sunshine to cheer on the display, while the interior of the building was transformed into something resembling an art gallery.
Exhibits of local artists' work were given pride of place alongside examples of craft products created in Aberdeenshire.
Usually drab meeting rooms became "living postcards" as people were able to peer into the spaces and watch activities such as a keep-fit session run by fitness instructor Donna McLean.
One room replicated the "knit and natter" sessions which bring people together at local libraries while another offered a window into footage from Macduff Marine Aquarium.
Chairwoman of the council's communities committee, Anne Stirling, said the launch of its new culture, sport and physical activities strategies represented a "bold and real change".
She added: "I'm extremely proud of this, physical inactivity is Scotland's biggest killer while lack of wellbeing and social isolation are a serious challenge.
"Investment in health and wellbeing will reduce some of the pressure on our health and social care services in the future.
"We are committed to getting people active, and there will be a new arts and heritage focus to keep our towns and villages vibrant places to live and visit.
"This is an extremely exciting time for culture and sport in this area."
Digital support officer, Gillian Holmes, showed off the 3D printer which she tours libraries with in an effort to spark youngsters' interest in science.
She is hopeful that the new strategy will encourage more people to visit libraries.
Performers from the Evolution School of Dance and Garioch Gymnastics Club later brightened up a ceremony where speeches were made explaining the new strategies.
The region's sports and community centres are now running open days where people can sample taster sessions.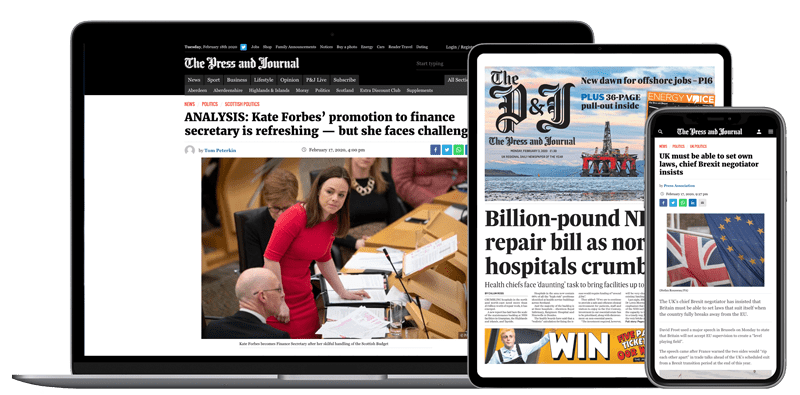 Help support quality local journalism … become a digital subscriber to The Press and Journal
For as little as £5.99 a month you can access all of our content, including Premium articles.
Subscribe