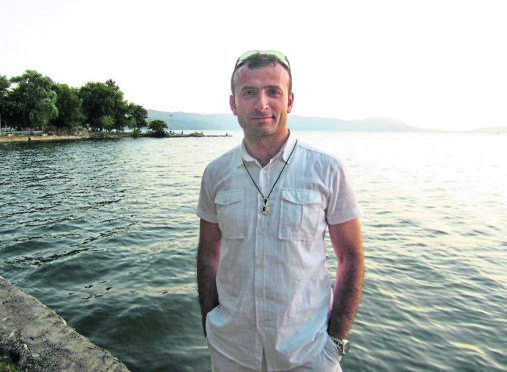 An outspoken Aberdeen University academic has been arrested in Turkey for posting critical commentary online about the country's leader.
Lawyer Hanifi Baris, who graduated from Aberdeen University's Centre of Citizenship, Civil Society and Rule of Law with a PhD last year, was yesterday arrested by police in Istanbul for "posting items with criminal content on Facebook and Twitter accounts".
Mr Baris, who moved to Turkey after leaving Aberdeen last year to be with his wife and family, could be put behind bars for up to four years for speaking out against President Recep Erdogan.
The Aberdeen University graduate, who previously practiced law as an attorney for several years in Turkey and specialises in political theory, uploaded a number of articles denouncing President Erdogan towards the end of June, when the Turkish leader secured victory in a national election.
Mr Baris was due to return to the north-east in September as a keynote speaker at a convention of Aberdeen University's Centre for Citizenship, Civil Society and Rule of Law.
His academic colleagues at Aberdeen University have now launched a petition calling for his immediate release.
They said: "Hanifi is a gifted, well-respected and dearly loved scholar and friend. We demand justice for our esteemed colleague."
Kirsty Blackman, MP for Aberdeen North said she would call on the UK Government to put pressure on Turkey regarding the arrest.
She said: "No one should be arrested for expressing a non-violent political opinion or using social media to discuss politics in a civil manner.
"Imprisoning academics is not the behaviour of a democratic or respectful government, and Turkey must recognise how wrong this is and free Dr Baris."
Aberdeen South MP Ross Thomson added: "It is worrying to hear reports that this graduate of Aberdeen University has been detained in Turkey.
"I will be following this case as closely as I can, and I hope that we will hear some positive news soon."
The petition calling for the release of Mr Baris can be viewed at
https://chn.ge/2KREwSj