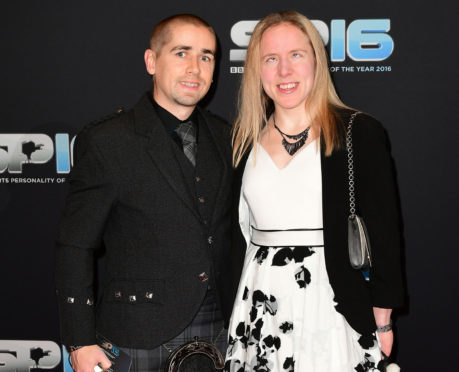 Lora Fachie, one half of British Paralympics' most high-profile couple, has spoken of her shock after being denied access to a taxi with her guide dog.
The 29-year-old and her husband, Aberdeen-born Neil Fachie, 34, were presenting Duke of Edinburgh Awards at a ceremony at Holyrood Palace on Thursday.
But Mrs Fachie was left feeling "disgusted" after a taxi driver at Edinburgh Airport – who has subsequently been suspended – gave a "point blank" refusal to allow her and the animal in the cab.
Under the Equality Act 2010, it is illegal for operators or drivers of any taxi or private hire firms to refuse to carry assistance dogs unless they can prove they have a medical exemption.
Mrs Fachie, who won gold in the individual pursuit at the 2016 Paralympics in Rio, told the Press and Journal: "It's the first flat-out refusal I've had from a taxi driver and it was upsetting.
"Edinburgh is usually a very guide dog-friendly city, but it was made clear to me that Tai and I weren't being allowed into the vehicle.
"I was a bit shocked, but people around me were very helpful and they offered me support and the taxi company was very apologetic about the whole thing.
"I have been refused entry to a restaurant in the past, but there was even one time where a man who was allergic to dogs decided he would take me on my journey, because he didn't want to let me down."
Pamela Munro, engagement officer at Guide Dogs Scotland, said: "We were extremely concerned to hear that Lora was told her dog wasn't being allowed into a taxi."
And Dame Anne Begg, the former Aberdeen MP and current chair of Disability Equity Partnership, added the incident showed there was still a lot of work to do in tackling discrimination.
She said: "I have grown used to these situations where you are at a taxi rank and every second or third car refuses to take you, because you are in a wheelchair.
"It can be very distressing, but I have found it's often other people in the queue who get more angry on your behalf. I suppose I am a bit inured to it by now.
"We do need to keep highlighting the fact drivers can't simply choose not to pick up customers because they have a guide dog or a wheelchair. This is the law and if they don't abide by it, they can lose their licence."
Mr Fachie has been the north-east's most successful Paralympian. He won gold and silver at the London Olympics in 2012 and followed that up with silver in Rio.
A special golden postbox was unveiled in his honour in his native city and he was part of the open-top bus parade along Union Street in the Granite City.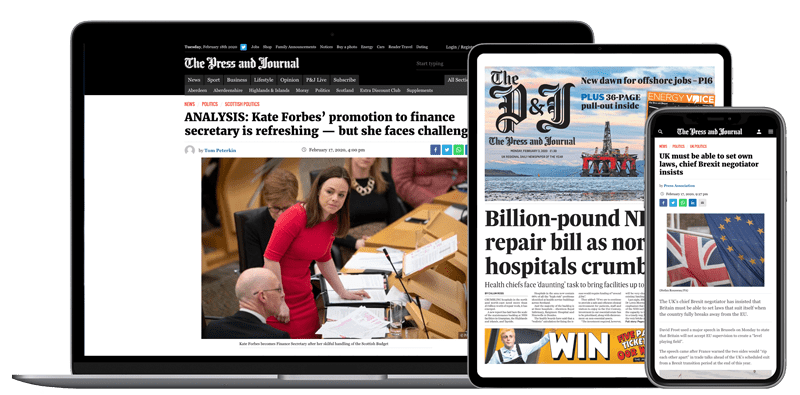 Help support quality local journalism … become a digital subscriber to The Press and Journal
For as little as £5.99 a month you can access all of our content, including Premium articles.
Subscribe