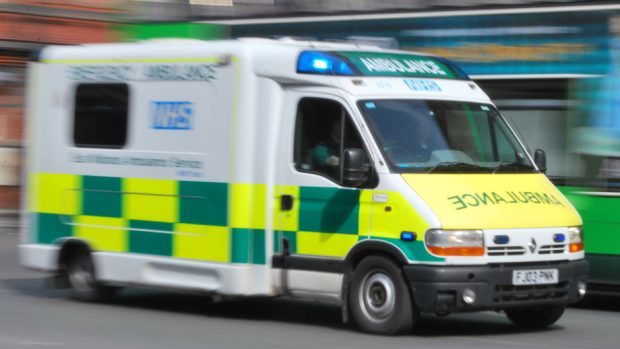 Scottish ambulance workers have been forced to waste time dealing with hundreds of malicious and false calls every year.
New information from the service shows there have been 6,943 hoax or ill-intentioned calls to the 999 service across the country since the start of 2014 to May this year.
During that time period, there were 462 calls logged in the North region, which covers the Highlands, Islands, Moray, Aberdeenshire and Aberdeen.
In 2017, a total of 1819 were noted, across the whole of the country, including malicious calls about serious medical emergencies including pregnancies, stabbings, overdoses and more.
This year, there have been 855 incidents recorded between January and May, but if the numbers of incidents reported per month continues at the current rate, there could be more than 2,000 by the end of 2018.
A spokesman for the Scottish Ambulance Service said: "Ambulance crews respond to around 750,000 emergency incidents per year across Scotland.
"Anyone who calls 999 without a genuine need is potentially putting lives at risk by tying up valuable resources that could be needed to respond to a life-threatening call."
The average daily number of malicious callers to the Scottish Ambulance Service in the recorded period has gone up from around four at the start of 2014, to 5.6 by May of this year.
North-east MSP Lewis MacDonald said wasting ambulance call handler's time with false calls can cause severe problems for the service.
He said: "I know the ambulance service works very hard to weed out false and trivial calls before vehicles are dispatched, but clearly there needs to be more work done to prevent this sort of behaviour.
"In certain cases, the individuals who make these kind of calls are people who should be receiving care or support for mental health problems or other reasons, and this highlights the importance of different health providers communicating with each other in order to prevent issues like this simply being passed around.
"But with the ambulance service, it's not just money that's being wasted with dealing with hoax or malicious calls, it's also incredibly precious and important resources that could be taken away from someone that really needs help in quite literally life or death situations."