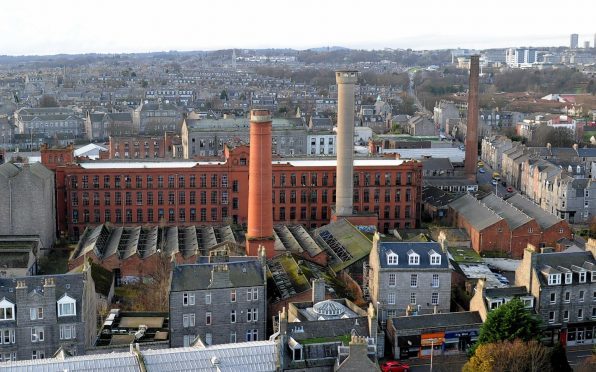 A national heritage body has backed the redevelopment of Aberdeen's historic Broadford Works – but has expressed concerns over the demolition of the iconic grey mill.
Historic Environment Scotland said in a letter to the city council's planning department that they were "very pleased" with Inhabit's £100million urban village vision for the site.
But they added that their previous concerns on the up to 40% demolition of the grey mill remained.
Broadford Works, which was once home to the largest collection of category A-listed buildings at risk in Scotland, has been taken over by developer Inhabit.
But it has been lying vacant since 2004, following the closure of the Richards textile factory and has been targeted numerous times by vandals and fireraisers in the intervening years.
Now the developer intends to transform it into 460 homes, with accommodation for 430 students, shops and offices.
The grey mill on the site is the oldest iron-framed mill in Scotland and the fourth oldest known to survive in the world after it was built in 1808.
The letter reads: "Given the longstanding disuse and decay affecting the buildings, since closure of the mills in 2004, and difficulty in finding a viable regeneration scheme for such a large complex industrial heritage site, we are greatly encouraged by the commitment and due diligence shown by the current developers in progressing their project to this detailed stage.
"We have welcomed the applicant's continued extensive discussions with your Council and ourselves on preparing the detailed scheme, and much appreciate the comprehensiveness of the… application."
They had previously called for all options of retaining the grey mill "to be explored" as part of the development.
However, a report by the developers found this could cost up to £11million, risking the whole project.