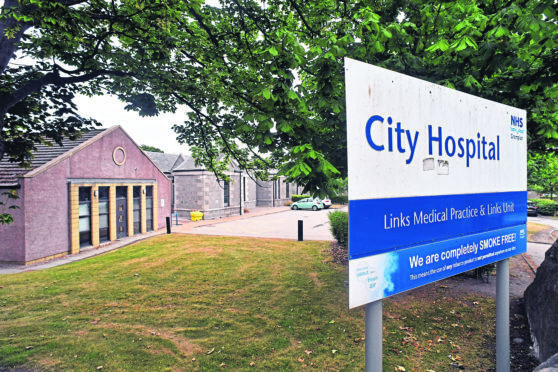 An Aberdeen MSP has called on the Scottish Government to support the redevelopment of a city hospital.
It is understood that around £1 million will be required to transform the old city hospital on Urquhart Road into a new base for use by the child and adolescent mental health services (CAMHS) team – which currently works out of the Royal Aberdeen Children's Hospital.
There are currently a number of services catered for on site and putting in the team is estimated to take three months.
Now Aberdeen Donside MSP Mark McDonald has written to mental health minister Clare Haughey to see what support the Scottish Government can offer for the relocation.
The independent MSP wrote: "I ask that you investigate what can be done to expedite this request for funding in this financial year. I would also like to put on record my support for this application."
Referrals for children's mental health have grown year on year for the past five years in Grampian.
In May, the Press and Journal revealed that the number of children prescribed anti-depressants in the north-east has rocketed in recent years.
Prescriptions for under-18s in Grampian have soared since 2012, with almost 1,100, some as young as five, receiving medication in 2016.
Health chiefs stressed that the jump can be attributed to an increase in population- although modern lifestyles and youngster's addiction to technology and social media have also been blamed.
Mr Macdonald said he was hopeful of support from the new minister.
"The new health secretary has gone on the record saying the current approach to child and adolescent mental health is not good enough, and few would disagree," he said.
"It's important that the health service does all that it can to improve the services for young people in the north-east.
"The plans to relocate the service and create a better facility for offering treatment and support are an important part of this process.
"I hope that the Scottish Government will look favourably on this application and will expedite the necessary funding so that NHS Grampian can move forward with delivering an improved CAMHS service."
A Scottish Government spokeswoman said: "We are aware of this request and are currently considering the proposal."