The sister of a woman murdered in Aberdeen four decades ago has said she still hopes to see justice in her lifetime as police yesterday launched a fresh appeal for information.
Brenda Page was discovered by a neighbour in the aftermath of her brutal murder at her home on the city's Allan Street on Saturday July 14 1978.
On the 40th anniversary of her death, police officers in Aberdeen have launched a fresh cold case inquiry in the hopes of uncovering the truth behind her killing.
They hope individuals who may have been "sitting on information" that could take investigations forward can finally be persuaded to come forward.
Miss Page was working within the genetics department of Aberdeen University when she was killed.
At the time of the murder she was living alone, having divorced her husband and fellow academic, Dr Christopher Harrisson, six months earlier.
When it transpired that the divorcee had been discreetly accompanying wealthy businessmen on dinner dates to supplement her income, the rumour-mongers thought they had discovered the motive.
But four decades on the murder remains unsolved.
Her sister Rita Ling has said it is still painful to think about the things she would have "undoubtedly achieved".
She said: "40 years have passed since Brenda was found and not a day goes by when we don't think about her and the horrendous ordeal she must have suffered that night.
"Brenda was an extremely intelligent woman with her whole life ahead of her. It pains us to think of the great things she would have undoubtedly have achieved.
"Please come forward if you think you can help."
Speaking at the launch of the fresh appeal – which follows a cold case review in 2015 – Detective Inspector Gary Winter said he hoped to offer the bereaved family justice in their lifetimes.
He said: "I spoke to Brenda's sister, Rita Laing, this morning. She has waited 40 years for justice. She hopes to get justice while she is still alive, which we hope as well.
"I'd encourage anyone who is sitting on information that might help to please pass it onto the police.
He added: "Sometimes people think the police are already aware of the information they have but the only people that can really judge that are the police.
"Now that we have everything computerised we can cross reference material to see if it has been officially brought forward before.
"We would encourage anyone with information about Brenda Page to come forward to the police – particularly anyone who may have worked with her."
DI Winter added: "Miss Page worked at Aberdeen University for five years between 1973 and 1978 and would have crossed paths with many of students, undergraduates and lecturers who by the nature of their business move around, travel the world and go elsewhere.
"Whether you may not have been seen at the time, whether she has imparted information to you and you maybe didn't want to come forward to the police or didn't think it was relevant at the time, I would just appeal to those you to let us be the judge of that.
"I would also ask for any neighbours of Brenda's on Allan Street, where she lived and was murdered, who saw any anything in the immediate build-up to her killing that with the benefit of hindsight is concerning to also come forward.
The chief inspector said a fresh appeal, launched in 2015, had generated a lot more information.
He said: "The 2015 appeal resulted in a full review of all material previously gathered, witness statements, forensic material, productions that were captured at the time to look at the techniques that were available at the time in 2015.
"On top of the 2,500 statements we got from the original inquiry, the new inquiry has already generated a further 800."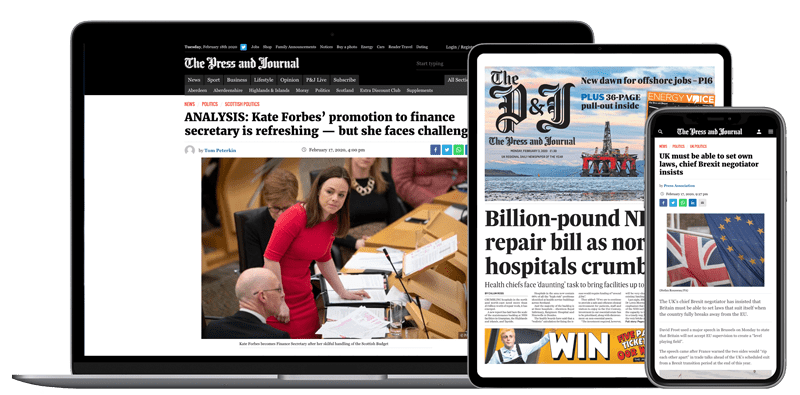 Help support quality local journalism … become a digital subscriber to The Press and Journal
For as little as £5.99 a month you can access all of our content, including Premium articles.
Subscribe