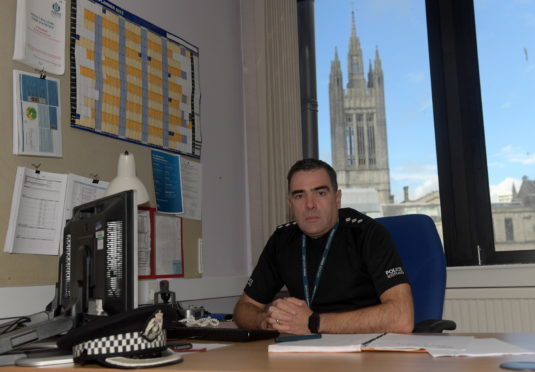 A decade ago, the blue lights of police and ambulance vehicles were a common sight for anyone enjoying a night out in Aberdeen city centre.
The sirens of police cars racing up Union Street to put a stop to the latest drunken brawl were an all too familiar soundtrack for those living nearby.
In 2006, Aberdeen's city centre was revealed to be the second worst for crime in Scotland, prompting calls for urgent action to be taken.
But more than a decade later, the city has experienced a dramatic fall in serious and violent crimes on the Granite Mile and its surrounding streets.
Earlier this year Aberdeen was awarded the Purple Flag for a fifth year in a row, cementing its place as the safest city in Scotland.
Between 2015-16 and 2016-17, assaults, serious assaults and vandalisms have all dropped by between 10 and 25%.
Street drinking, meanwhile, has also plummeted by 60% over the past five years.
It comes against a backdrop of the oil and gas downturn which has left many night time businesses struggling and meant that many people have been hit in the pocket and prefer to stay at home.
However, the police's most senior city centre officer also firmly believes there has been a major cultural shift in peoples' attitude towards alcohol, coupled with stronger cooperation between the emergency services, the council and businesses.
Chief Inspector Martin Mackay was a city centre sergeant during the height of night-time crime and recalls an entirely different experience than the one enjoyed by revellers nowadays.
He said: "I think if you went back 10-15 years ago we had a different type of city centre than we have now.
"To give some perspective if you go back to 2004, I was the city centre sergeant and a documentary was commissioned where I went to France in order to look at our twin city Clermont-Ferrand in order to understand the difference between drinking cultures.
"I would say we are a completely different city now to what we had. We had a city centre entirely built around alcohol and we had behaviour that was built entirely around alcohol abuse.
"We have seen a change in night-time culture, so we have night time cafes, we now have places open for coffee, we've got alcohol-free venues."
Ch Insp Mackay believes improvements in CCTV quality and coverage, the work of street pastors, the city council's introduction of taxi marshals and the relocation of cab ranks onto main roads have all helped overhaul the city after dark.
Earlier this year Ojay McDonald, chief executive of the Association of Town and City Management, told the inaugural night-time economy conference that stigma surrounding pubs, clubs and other licenced premises had to be dispelled to help the city reach its full potential.
Ch Insp Mackay believes that Aberdeen is on the road to making this happen.
"The Purple Flag is about providing a variety of choices not just one based around alcohol.
"New developments like Marischal Square and the ones at the top of Union Street are changing what we have to offer all the time.
"I'd say we're on the journey, it's a very successful journey but that's not me that's achieved that, that's not just the police that's achieved it, that's everybody working together."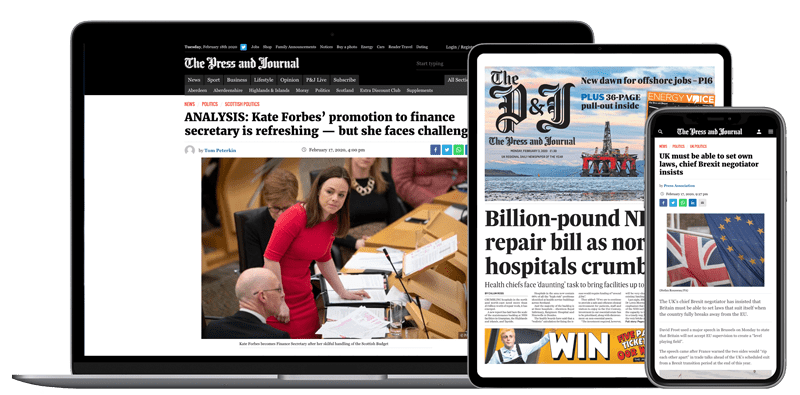 Help support quality local journalism … become a digital subscriber to The Press and Journal
For as little as £5.99 a month you can access all of our content, including Premium articles.
Subscribe