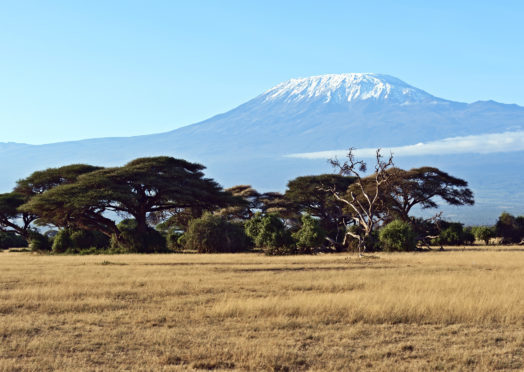 Aberdeen woman to climb Mount Kilimanjaro for Scottish SPCA
A determined Aberdeen woman will climb the world's tallest free-standing mountain later this year after being inspired by the work of the Scottish SPCA.
An estimated 25,000 people attempt to reach the 19,341 foot summit of Mount Kilimanjaro in Tanzania each year.
Kim Leil hopes to become the latest to succeed.
She has been determined to take on a major challenge ever since she began learning more the Scottish SPCA and its work to help "abused, abandoned and injured animals throughout Scotland".
Kim has already participated in a wealth of fundraising events like the Kilt Walk, Forth Road Bridge 5K run and Falkirk Wheel abseil but admits the climb will be something completely new.
"Although it's a daunting climb I'm just looking forward to the overall experience at the moment," she said.
"I haven't done anything like this before and I've never been to Africa before so all of it will be totally new to me.
"I just can't wait to experience a different culture and – if I make it to the top – take in some breathtaking views."
Scottish SPCA superintendent Sharon Comrie said, "This is such an incredible challenge to take on and we're extremely grateful to Kim for her hard work and dedication to the cause.
"We rely solely on the generosity of the public to help us continue rescuing and rehabilitating animals across Scotland and events like these really do help us save lives."