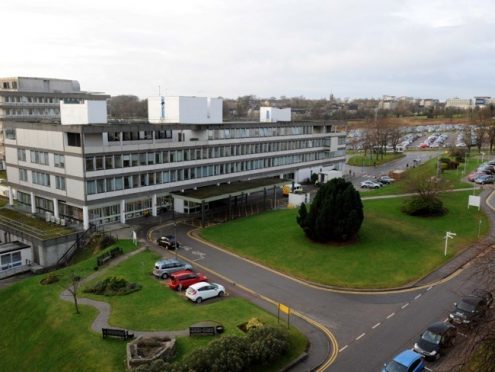 Concerns have been raised that proposed changes to NHS Grampian employee contracts could result in "major recruitment and retention problems" for the health board.
A new memorandum of understanding which is currently being considered by the health board would mean "future employees are appointed on a contract of employment which includes regional working across the north of Scotland boards as a requirement of their role".
The scheme, if approved, would involve free movement of certain staff for the "delivery of a sustainable and resilient service" across the NHS Grampian, Highland, Orkney, Shetland, Tayside and Western Isles boards.
A decision on whether or not to move forward with the proposal, which went before a meeting of the NHS Grampian board last month, was pushed back to a later date after fears were raised about the wording of the memorandum.
Jamie Weir, a retired NHS Grampian board member and spokesman for the patient care group PACT said: "My feeling is that if this was implemented across the six health boards, there would be major recruitment and retention problems.
"I would doubt whether anyone would voluntarily sign a contract that includes the statement that regional working is a mandatory requirement of their employment.
"There are well-documented shortages of staff at many levels in these six health boards and I presume management believes this memorandum will help fill posts by transferring staff whether they like it or not.
"However, it may have well entirely the opposite effect and make the current staffing crises worse.
"What about continuity of care for the patients, family lives for the staff – and the possibility of patients being told they must go to certain distant geographical areas for particular services, to mention just a few of the potential consequences of this document.
"Although regional working makes a lot of sense in certain highly specialised areas of medicine, a blanket policy covering every member of staff is very unlikely to be the best way forward."
Mr Weir added: "It will not be of benefit to patients and certainly not to staff, who will head south for better employment conditions if they have any sense."
A spokeswoman for NHS Grampian said: "This document was discussed by the Grampian NHS Board at their meeting last month.
"Board members requested further clarity on points within it, and it will be discussed again at a future board meeting."