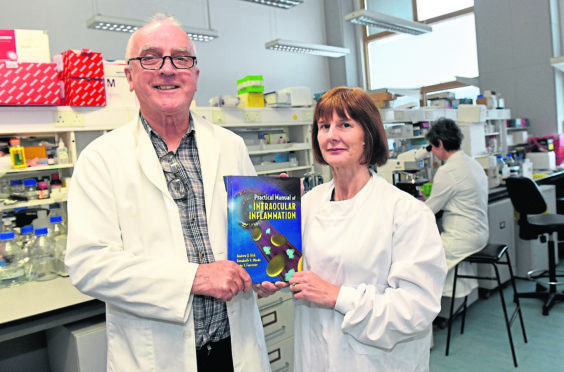 Scientists have been given a £200,000 funding boost to carry out research into one of the most common causes of blindness.
Researchers from Aberdeen University and NHS Grampian will team up and use the cash, which has been awarded from the Chief Scientist Office and the Fight for Sight charity, to explore possible treatments for the sight-threatening condition known as autoimmune uveitis.
The medical researchers aim to explore how cells from the human body's own immune system can suppress the condition.
The team, led by Dr Heather Wilson and Professor John Forrester from the university and DR Lucia Kuffova from NHS Grampian, will analyse the potential use of special T regulatory cells as a way of preventing damage to the eye.
The condition, which is the fourth most common cause of blindness, takes place when the eye becomes inflamed and irritated, and can lead to significant sight loss if a patient's over-active immune system attacks the retina.
Dr Wilson said: "This work, which is exploring the novel possibility of customised medicine for sight-threatening uveitis using patient-specific treatments, is at a particularly exciting stage.
"The generous funding provided will now allow us to progress our research to the next phase, to establish the most effective T regulatory cell for use in the clinic."
It is believed that in cases of autoimmune uveitis, uncontrolled immune responses can be caused by a failure of the special T regulatory cells, which have a role in settling down inflammation.
The Aberdeen researchers will focus on identifying and isolating the cells, and assess their ability to suppress the inflammatory cells which cause the damage that can lead to sight loss.
Dr Neil Ebenezer, director of research at the Fight for Sight charity, said: "We are delighted to be working in partnership with the Chief Scientist Office to support vital Scottish research.
"This exciting research project could potentially prevent the future recurrence of uveitis, which will have a significant impact on the lives of those living in Scotland."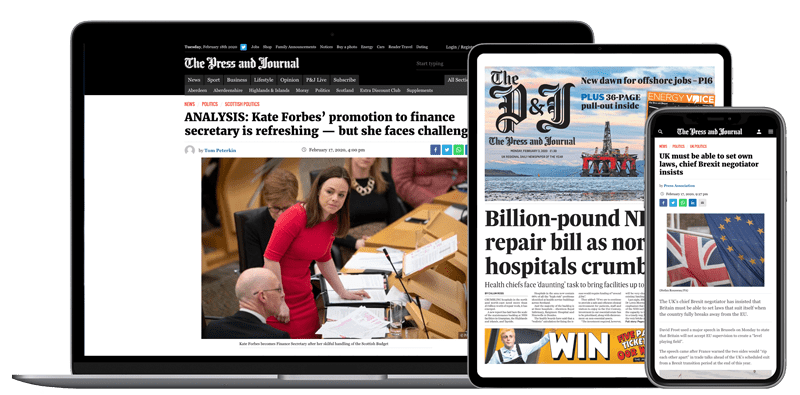 Help support quality local journalism … become a digital subscriber to The Press and Journal
For as little as £5.99 a month you can access all of our content, including Premium articles.
Subscribe