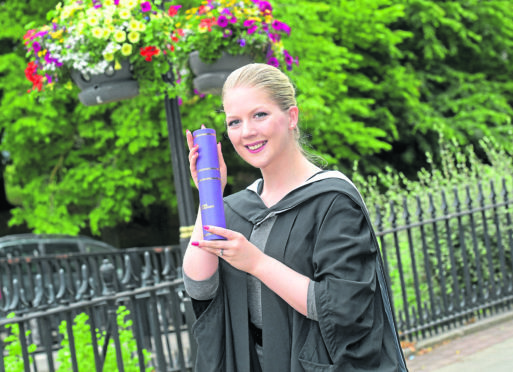 An Aberdeen-born nursing lecturer at Robert Gordon University (RGU) was "feeling fantastic" yesterday after landing another achievement in her journey from nursing student to fully-qualified academic.
Katie Baxter, 27, graduated with a certificate in learning, teaching and assessment from the School of Nursing and Midwifery.
Hailing from Milltimber, Miss Baxter first attended RGU in 2009 after being inspired by her father.
"I always had a natural inclination towards healthcare," she said.
"My dad spent his whole career as a GP, following in his own father's footsteps. Another big influence came when I was young and we gave hospice care to a close family friend with bowel cancer.
"Remembering those experiences and hearing the stories from my parents of the nurses they came into contact with, both in and out of the hospital, helped me decide that nursing was the ideal career for me."
In 2016, Katie chose to apply for a post graduate assistant job at RGU.
She learnt she had been successful the day before her wedding, at the same time her brother also learnt he had successfully got a job within the university.
After less than a year, Katie's role as teaching assistant had evolved into a full-time lecturing position.
Now also acting as the US Exchange Coordinator for the School of Nursing and Midwifery, there is little rest ahead for the aspiring academic, who has developed a love for passing on the lessons from her own experiences to her students.
She said: "Looking back, I don't think I could have come so far if it wasn't for the guidance of my own lecturers – now colleagues – and I really enjoy being able to do the same for my students and use my experiences to benefit the next generation of healthcare professionals.
"If I could talk to myself back on my first day on campus, my main advice would be to 'just say yes'.
"If there's an opportunity that comes your way, why not give it a go?"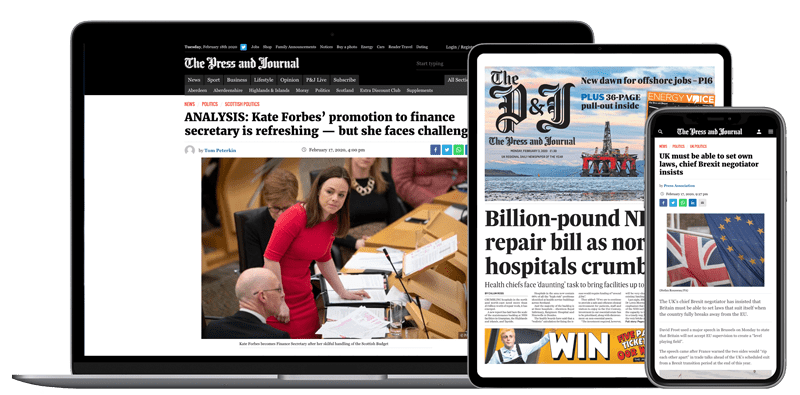 Help support quality local journalism … become a digital subscriber to The Press and Journal
For as little as £5.99 a month you can access all of our content, including Premium articles.
Subscribe