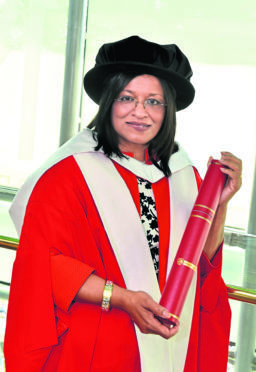 Two honorary graduates graced the stage alongside talented students from the school of architecture, computing science, engineering and the Gray's School of Art yesterday.
Professor Mona Siddiqui, who was born in Pakistan and brought up in England, received an award of Doctor of Education for her ground-breaking work in the field of interfaith studies.
Her work on improving relations between Muslims and Christians has seen her become a prominent contributor to public debate.
After the ceremony Mrs Siddiqui emphasised that young people deserve far more credit than they are often given by the older generation.
She said: "I think internally young people are so kind and generous and, despite the political framework we are living with, they want to do the right thing. They may be seen as less resilient, but that's only because they aren't encouraged enough to go forward and challenge themselves.
"I had no idea what I wanted to do when I graduated, the idea that you have to have your life figured out when you finish university is ridiculous. It's fine to take risks, to change your mind, to improvise.
"I feel humbled to be here with the RGU students."
During yesterday's afternoon ceremony another pioneering female figure also saw her work recognised with the honorary title of Doctor of Technology.
Gillian Docherty was chosen by RGU as a result of her leading role in the IT industry, which has seen her become a role model in a sector where women are often under-represented.
She leads The Data Lab, a Scottish Government-sponsored innovation centre, for which work she was awarded the title of CEO of the Year at the Scotland Digital Technology Awards in 2017.
Professor Ferdinand von Prondzynski, principal and vice-chancellor of RGU, said: "It is truly a pleasure to be able to recognise Gillian's achievements with this honorary doctorate. Her career in technology absolutely speaks for itself and she is an excellent example for our young aspirational graduates.
"RGU has worked closely on a number of innovative projects with Gillian and her colleagues at The Data Lab and we are extremely proud to be able to honour her in this way."
The sun chose to make a reappearance for the architecture and art graduates in the morning, with families descending on the nearby Union Terrace Gardens for photographs.
Through the afternoon the sun remained, making the radiant smiles of the graduates all the more bright.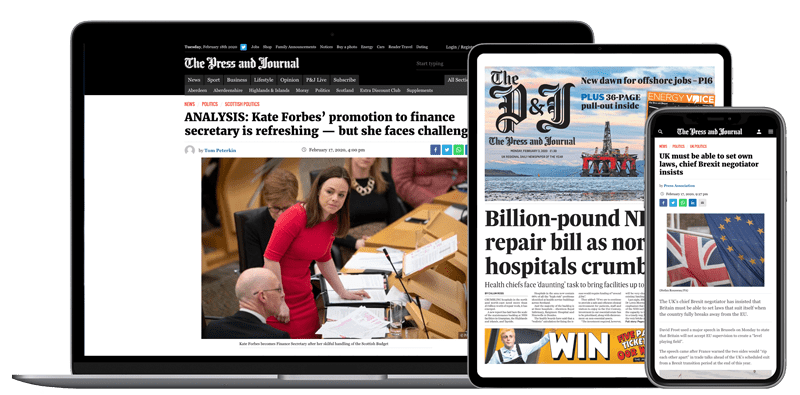 Help support quality local journalism … become a digital subscriber to The Press and Journal
For as little as £5.99 a month you can access all of our content, including Premium articles.
Subscribe