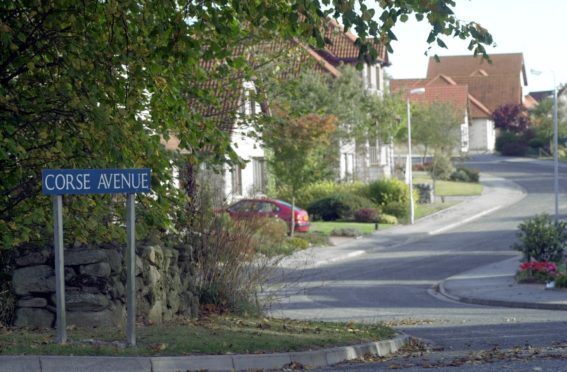 Police will return to the scene of an assault on a teenage girl in an Aberdeen community today to continue their investigation.
A 16-year-old girl was approached by a man in his 40s or 50s between 12.30pm and 1pm on Saturday, July 7 near the junction of Corse Avenue and Kingswood Drive in Kingswells.
The teenager was grabbed by the arm, but was not injured in the incident and nothing was taken from her.
Officers say the individual has gaunt features, and a very slim build.
When the incident took place, he was wearing a black baseball cap, dark-framed glasses, a blue and red striped shirt and blue jeans.
It is believed he walked along Kingswood Drive, Corse Avenue, Corse Gardens and Corse Wynd.
Police intend to knock on doors and speak to residents in the area today to find out more information and encourage witnesses to come forward.
Officers have carried out "extensive inquiries" in the week since the assault to try and identify the man, including analysing CCTV footage and putting on high-visibility patrols.
Detective Inspector Allen Shaw, who is leading the inquires said: "We have received a lot of valuable information from the public so far.
"But it may take our officers being in the area once again tomorrow and asking questions to jog someone's memory.
"We will be asking people to carry out a brief questionnaire to find out if they remember anything of significance from last Saturday, or if they recognise the description of the man we want to trace.
"Officers will also be stopping motorists who might have been driving through last Saturday in case they remember anything of significance, but just haven't spoken to police yet because they don't live in Kingswells."