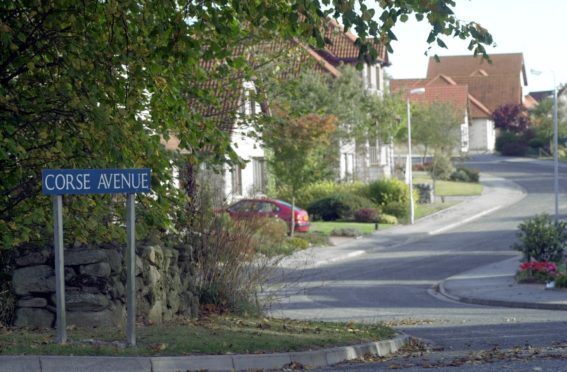 Police are warning of strangers approaching youngsters following a string of incidents in the north-east.
Detectives have launched investigations into three separate reports of suspicious men interacting with children in the past fortnight alone.
In the most recent instance, a man driving a black Mercedes approached two boys on Springhill Road in Aberdeen's Northfield area on Saturday.
He is said to be in his thirties with black hair and was wearing a white t-shirt and grey trousers.
That same day, officers returned to Corse Avenue and Kingswood Drive in Kingswells where a 16-year-old girl was grabbed by a stranger earlier this month.
They spent time knocking on doors and scouring CCTV footage in their continued efforts to identify the man responsible.
Inspector David Cowie said: "I am aware that there has been a small number of similar incidents reported to police in the city over the past few days, albeit they are completely separate and different in nature.
"When incidents like these occur, extensive enquiries are carried out until we can establish for sure what happened and to verify the intention of those involved.
"The vast majority of reports we receive are often found to be innocent and borne out of people simply having the best interests of children at heart – it is extremely rare that a person will have sinister intentions."
He added: "Our officers also regularly visit local schools to teach children about the concept of 'stranger danger' and to provide advice on what to do if they are approached by someone they don't know.
"Sometimes these safety messages can heighten youngsters' awareness of the issue which can lead to an increase in reports made in good faith."
Northfield and Mastrick North councillor Gordon Graham has urged parents and their children to be "vigilant" over the summer holidays.
He said: "I'm very concerned that this is happening.
"I would encourage youngsters and their parents to be vigilant and not to speak to strangers.
"Hopefully the police can catch the people responsible."
Meanwhile, a man appeared in court yesterday accused of approaching a young girl while holding a large piece of wood on a street in Aberdeen.
Police were called to Dill Road in Tillydrone on Friday evening after reports a youngster was in distress.
And following this Bartosz Mugenski appeared in Aberdeen Sheriff Court charged with following a nine-year-old girl and repeatedly making inappropriate comments while holding a large piece of wood.
The 36-year-old was also accused of having a knife in his possession on Hayton Road on the same evening.
Mugenski, of King's Court in Aberdeen, made no plea and will return to court next month.