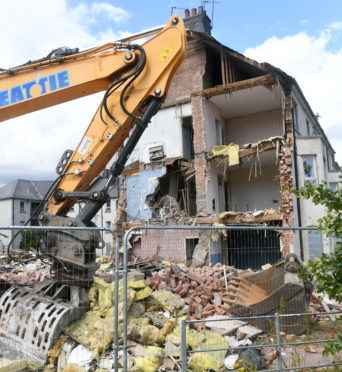 Several homes were demolished as work began on improving the flow of traffic at a notorious Aberdeen roundabout yesterday.
The Haudagain roundabout has been a source of frustration for motorists entering or leaving the city from the north for many years, with vehicles regularly backing up for considerable distances around the spot.
A new £40 million link road between North Anderson Drive and Auchmill Road has been suggested as the solution to the problems.
And yesterday, diggers and cranes moved in on the site and began tearing down what was a housing estate in the Middlefield Triangle area.
A total of 129 properties are to be flattened over the next four months and the project got under way at Logie Avenue.
Diggers ripped bricks and mortar apart, reducing what had once been family homes to piles of rubble and clouds of dust within a matter of moments.
Last year, Aberdeen City Council rehomed the 79 tenants living in the affected properties, which include Logie Gardens, Logie Place, Logie Avenue and part of North Anderson Drive.
Yesterday, a local authority spokeswoman confirmed that the one remaining resident would soon vacate their residence.
She said: "There is one tenant left in the phase one part of the development – where the road is being built – and we have reached agreement with them and they will be moving soon."
Work on the new link road will not commence until the Aberdeen bypass work finishes later this year.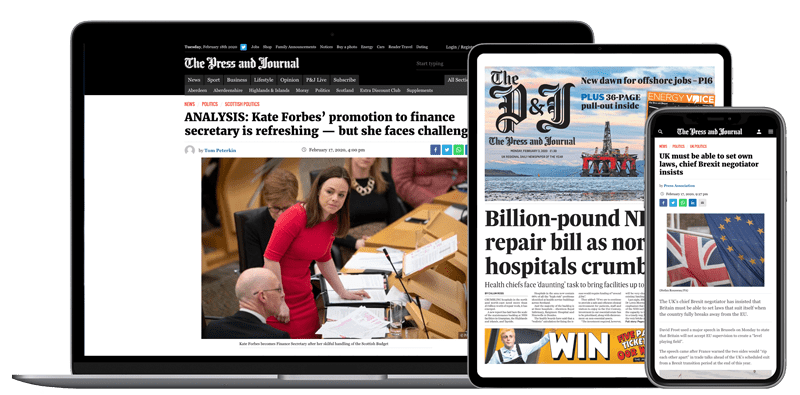 Help support quality local journalism … become a digital subscriber to The Press and Journal
For as little as £5.99 a month you can access all of our content, including Premium articles.
Subscribe