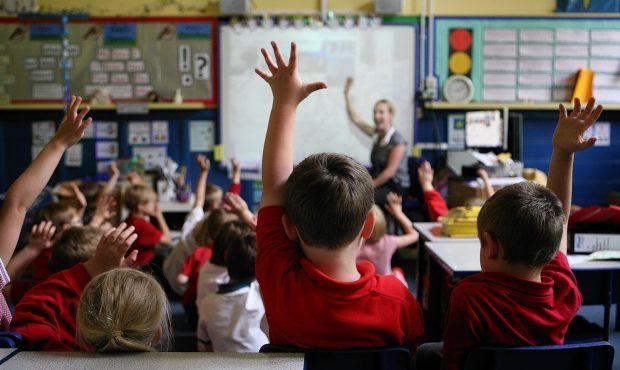 The city council has agreed that safety improvements are needed for education staff in time for the next school term.
Local authority education bosses will work with trade union officials to develop an action plan to help protect staff.
The move comes on the back of a survey which revealed that more than than 90% of pupil support assistants (PSAs) in city schools had suffered abuse at work.
The trade union GMB received 423 written responses from PSAs in the city, and almost nine in 10 of those who answered a questionnaire said they have been victims of verbal or physical attacks while carrying out their duties.
The same research found that 70% of PSAs felt they had not been trained properly in how to report incidents.
A report last month showed PSAs were the most likely city council employees to be targeted at work – with 810 violent attacks recorded since 2014.
But now, following concerns raised by GMB and Unison, the city council has agreed to look at the issues raised ahead of the new school year.
Melanie Greenhalgh, regional organiser for GMB in Aberdeen said: "GMB met with Aberdeen City Council on July 16, where we agreed improvements needed to be in place for the start of the new term.
"GMB, Aberdeen City Council and Unison clearly have a shared interest in ensuring everything possible is done to improve the working environment and safety where our invaluable PSAs work.
"However, actions speak louder than words.
"GMB will work tirelessly to ensure PSAs are treated with respect while carrying out their duties at work, and have opportunities for their voice to be heard.
"We will be meeting again in August to look at the actions for improvements identified in the GMB survey, and provide our members with the actions that are to take place.
"We fully expect there to be an increase in the number of incidents being recorded in the next term, and would ask that our members keep reporting every incident that takes place."
The council's education convener John Wheeler said the local authority will continue to work together with the trade unions to improve the situation for PSAs classrooms across Aberdeen.
He said: "We value collaboration and have appreciated the opportunity to work in partnership with colleagues from GMB, Unison etc to develop a shared action plan to address areas of concerns.
"We look forward to continuing to engage with colleagues in the new school year."