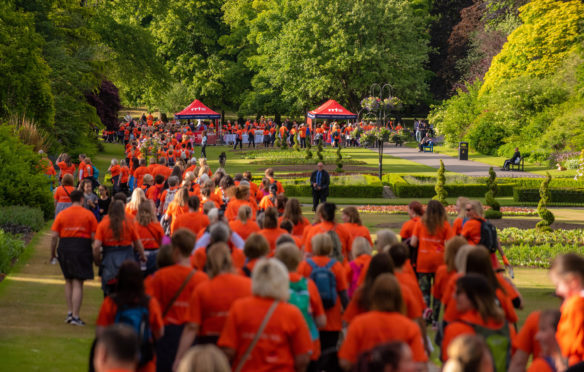 A unique charity walk through the streets of Aberdeen has raised £100,000 for north-east cancer sufferers.
More than 500 people took part in the second annual Maggie's Culture Crawl last month.
The 10-mile sponsored walk took participants around a series of the city's cultural hotspots, rewarding them with food, drink and entertainment along the way.
All of the money raised has been donated to the Aberdeen Maggie's Centre, which offers emotional support for people with cancer and their family and friends.
Centre fundraising manger Paula Cormack said: "We are so grateful to everyone who took part in and supported this year's Culture Crawl, helping to raise a truly unprecedented sum of money to ensure that Maggie's can continue to offer its unique programme of support for people facing the challenges of cancer."
The event was the second-largest in the charity's history, beaten only by a walk in London 14 years ago.
Mrs Cormack added: "The fact that in just two years Aberdeen's Culture Crawl has grown to become the second largest in the UK is a real testament not only to the cultural vibrancy of our city but most especially to the generosity of people in the north-east.
"The feedback we have received so far from everyone involved has been overwhelmingly positive, and we can't wait to get started on planning for 2019."