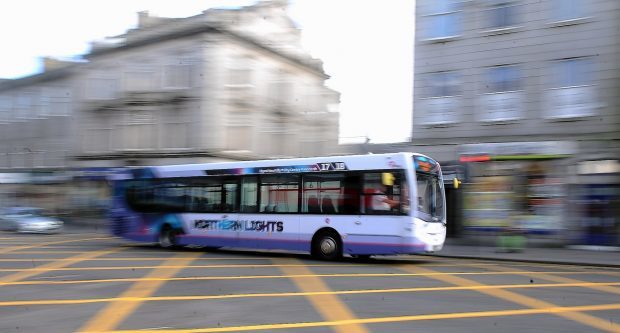 Bus passengers are being warned that the fares for some north-east journeys will increase next month.
First Aberdeen has announced a shake-up of its pricing, beginning Sunday August 5.
The cost of the cheapest single ticket will rise 10p to £1.60, with a similar 10p increase to £2.60 for longer journeys.
Day tickets and student day tickets will both cost an extra 20p, or £4.20 and £3.70 respectively, if paying in person.
However, the bus operator is freezing the fares at the current price for those purchasing tickets through the app.
Similarly, digital child day tickets will cost £2.40 compared to a normal £2.60 fare and an adult week ticket will cost £18 reduced to £15.50 via the app.
First stated that boarding times could be reduced by 75% if every customer was to purchase an mTicket instead of a standard fare.
BREAKING: First Bus drivers vote to accept new contract offer
Commercial director Graeme Macfarlan said: "Our Aberdeen operation has seen a significant rise in 'smart' payments in recent months, with over 70% of our customers now using a cashless method.
"We are working hard to encourage more customers to convert to using mTickets or contactless, as this will have a further impact on reducing boarding times and will help us in the battle to speed up people's journeys."