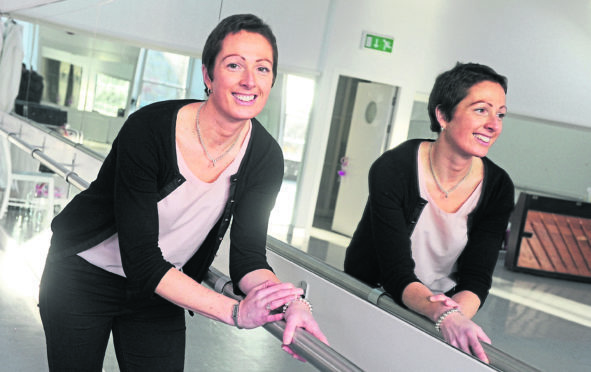 A cancer patient has penned an emotive poem encouraging people to donate blood after receiving treatment in hospital.
Jemma McRae, 42, wrote the piece for the Scottish National Blood Transfusion Service (SNBTS) to tell the story of her experience and medical care.
She was given a blood transfusion after suffering from a bacterial infection which was diagnosed during a chemotherapy session for secondary breast cancer.
Miss McRae, from Aberdeen, only took up creative writing four years ago as a way to take her mind off her first cancer diagnosis.
And when the SNBTS asked her to share her own story last Wednesday, she decided to do it in the form of a poem.
She now hopes it will lead to more people taking the time to donate blood.
She said: "People don't always know what blood type they are, for example if they are a rare type in short supply.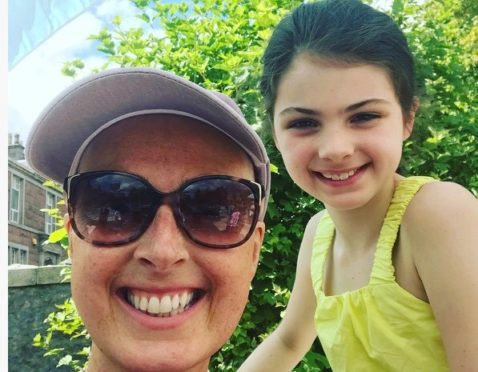 "I thought writing a poem would be a different way to raise awareness.
"It seems to be doing well online, and my friends have been in touch saying they have been inspired to give blood in the future.
"It literally saves lives, and everyone should give blood if they can."
Miss McRae, who also manages the Academy Street Dance Studio in Aberdeen, has never shied away from remaining active after her diagnosis.
She has taken part in events such as the Friends of Anchor's Courage on the Catwalk event and, overall, has raised more than £12,000 for charity in the last four years.
She was at Aberdeen Royal Infirmary last week for more treatment.
She added: "I was feeling pretty weak. I was delighted to have much more energy after the four-hour blood transfusion and I'm very grateful to all of the amazing team at ARI and to the donor whose blood I received."
Kimberley Petrie, from the Scottish National Blood Transfusion Service (SNBTS), also hopes the poem would encourage people across the north-east to give blood.
She said: "Jemma's story highlights how important giving blood is.
"Each time you come along to give blood, your donation is split into three separate parts – red cells, platelets and plasma. This means each time you give blood, you can save the lives of up to three different people.
"Everyone at SNBTS would like to send our very best wishes to Jemma, her friends and her family."
To book an appointment at the Aberdeen Blood Donor Centre, call 0345 90 90 999 or go to www.scotblood.co.uk for more information.
Jemma's poem
It's been for raising lots of awareness and it's not been for tears.
It's kept me positive and helped keep you all updated,
Kept me going, made it easier and less frustrated.
Having ended up in ARI last week with a soft tissue cellulitis infection,
I spent four nights in hospital getting IV penicillin, tablets and injections
The care I received was first class,
From consultants, doctors, nurses, cleaners, cooks and a great view looking down to the sea through the glass.
NHS Aberdeen, where do I start?
An amazing team of medical experts and students all with a great big heart
The care received last week was out of this world,
Everyone, everywhere really had twirled.
So many people been involved I really couldn't name
Some new faces daily but lots had been the same
What they do in their long shifts is constant and quick
They are caring, considerate and everything runs so slick.
I'd like to thank them for looking after me and for everything behind the scenes,
like the cooks, cleaners and admin staff you do not get to see
Since I was admitted last Monday I must have seen about sixty ladies and at least eight men
And the Friends of Anchor RED army, there were at least ten.
So I was back in again Wednesday for chemo number five
But with energy low, red blood counts low, I really couldn't jive
They booked me for a blood transfusion to have first of all
Four hours of blood whilst sitting up tall.
I've never given blood in my life but I really wish I had
I know lots of people who do it and say it's not too bad
The supplies I guess run out so the more people give
It helps people and helps people and helps people live.
There's different types of blood types, some more common than others
But I'd encourage everyone to do it, mothers, sisters and brothers.
I am so grateful to the donor whose blood I received
Delighted to be feeling much better and very relieved.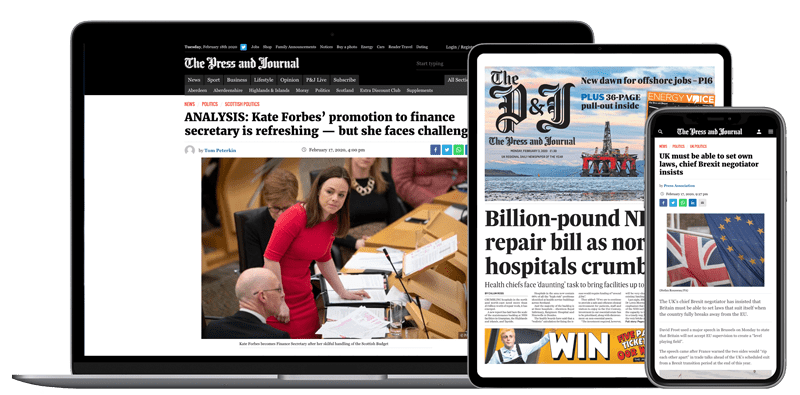 Help support quality local journalism … become a digital subscriber to The Press and Journal
For as little as £5.99 a month you can access all of our content, including Premium articles.
Subscribe