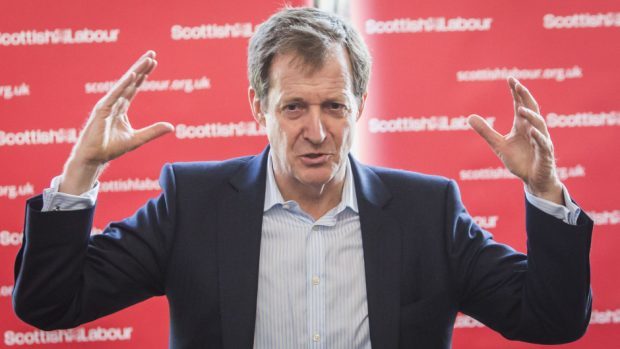 Tony Blair's ex chief spin doctor and diehard Burnley fan Alastair Campbell said he had a "feeling" the side would be drawn with Aberdeen FC.
Mr Campbell spoke to the Press and Journal as he was travelling on the train up to the north-east to watch the Clarets face off against the Dons in tonight's Europa League qualifier.
The 61-year-old – who was born in Yorkshire to Scottish parents – will take in the game with his oldest son Calum who is a keen follower of the Lancashire side.
Great day for football. @BurnleyOfficial in Europe. Also @efl shirts for coming season out today and @MindCharity logo on all of them. Many thanks @efl for helping raise awareness and change attitudes. Now off to Aberdeen but not wearing red pic.twitter.com/Qzef3FKwnj

— Alastair Campbell (@campbellclaret) July 26, 2018
He said: "I know a lot of Burnley fans were disappointed with the draw because they were looking forward to the big trip away but I was really excited by it.
"Although I support Burnley I've always followed Scotland as my national side because of my background.
"I think we will probably win but I watched some Aberdeen games last season and they played really well, I think it will be a very good game.
"I actually wrote a novel last year with Paul Fletcher (Saturday Bloody Saturday), an ex-professional, it was about football in the 1970s and there is an Aberdeen link in there as one of the star players comes from Aberdeen.
"I just had a feeling that we were going to get Aberdeen or Hibs.
"Aberdeen have obviously got a pretty extraordinary European history but the last time Burnley played I was in shorts – I'm 61 now. So it's a great day for everyone."
Mr Campbell, who is the editor-at-large of the New European, is one of thousands of fans making their way to the Granite City for tonight's tie.
Trains and busloads of Clarets fans are expected to arrive in the city throughout the day as the club prepares to compete in its first European tie for 51 years.
The game kicks off at 7.45pm tonight.