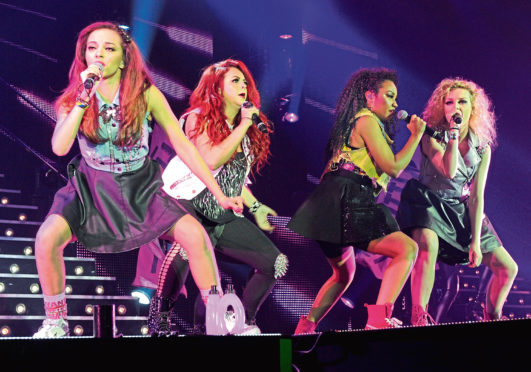 FirstBus has apologised to young concert-goers who faced delays as they made their way home from Saturday's Little Mix concert.
The company's special Gig and Go service, between the show's venue at the AECC and Union Street, was held up en-route to pick up passengers.
A queue of Little Mix fans, many of whom were children, were left standing in the rain for up to an hour while waiting for the buses to appear.
'Crowd control' measures enforced by AECC staff resulted in members of the crowd moving safety barriers, which in turn partially blocked routes away from the venue.
The Gig and Go buses were delayed after becoming stuck on Ellon Road, where the roundabout was blocked by cars leaving the show.
David Phillips, operations director for First Aberdeen, said: "I can confirm there were some operational difficulties on the Gig and Go service following the Little Mix concert on Saturday night due to an incident that saw some security barriers being moved.
"That in turn led to cars blocking the main roundabout on Ellon Road.
"This caused some initial delays in getting buses in and out of the venue, but the operations team worked closely to resolve the issue with police and the AECC security team."
Mr Phillips said police officers had been stationed on the roundabout and had quickly dispersed the traffic.
He added: "We will be working closely in partnership with police and the AEEC to take any feedback on board from this incident, in order to minimise delays at future events."