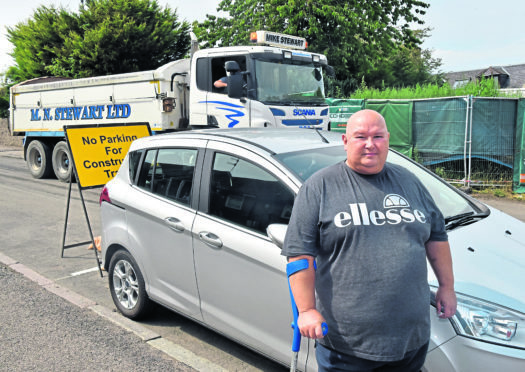 An Aberdeen man who relies on a walking stick has hit out at "inconsiderate" Network Rail workers for parking their lorries in his disabled space.
It's just one of a number of inconveniences Ian Armstrong and his neighbours have experienced as Network Rail carries out a multi-million-pound upgrade of the Aberdeen to Inverness railway line.
Teams are currently carrying out devegatation work between Kittybrewster and Tillydrone to clear the way for the doubling of the track.
Residents adjacent to the works were told the inevitable disruption would be kept to a minimum.
But Ian Armstrong, who lives at the bottom of Western Road in Woodside, claims noisy construction work on the nearby railway line has made his life a "nightmare" in recent months.
He claims the volume of traffic using the typically quiet, dead-end road to gain access to the work site is having a major impact on the ability of residents to access their homes.
And he said that the team of carers both he and his partner rely on have to park a considerable distance away from the house due to a lack of available spaces.
Mr Armstrong said: "We received a letter saying that work was going to start but we weren't too worried about it because it told us any disturbance would be kept to a minimum.
"That was three months ago and in reality it's been a nightmare.
"Our bedroom is the closest part of the home to the railway and there were lorries coming up and down the road all night when the works first started. It was really hard to get any sleep.
"They are no longer working every single night, but there's still a lot of noise.
"Both my partner and I are disabled and we have carers coming in every day.
"A lot of the time they just can't get parked at all. They have been forced to park a good five minute walk away just to see us.
"It wouldn't be so bad, but they're really busy people with a lot of appointments each day.
"And I just couldn't believe it when one day I found my disabled space had a great big lorry parked in it."
A spokesman for Network Rail said: "We are currently doubling the railway track at this location, which has meant a significant increase in rail-related road traffic and construction activity in this area.
"We understand the inconvenience this work has caused some passengers and residents.
"Our engineers will complete this complex programme as quickly as possible and are trying to keep disruption to a minimum."
Mr Armstrong spoke out as Network Rail announced work to double-track six miles of railway between Dyce and Aberdeen had moved a step closer to completion, with the last section of new track being clipped into place.
Engineers will put the finishing touches to the infrastructure over the next three weeks.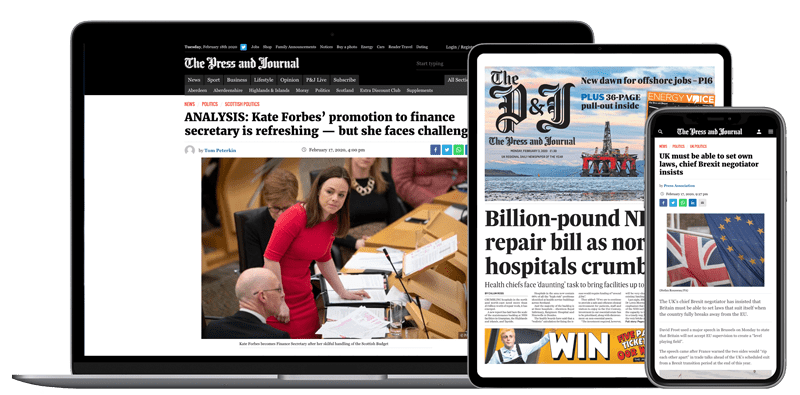 Help support quality local journalism … become a digital subscriber to The Press and Journal
For as little as £5.99 a month you can access all of our content, including Premium articles.
Subscribe