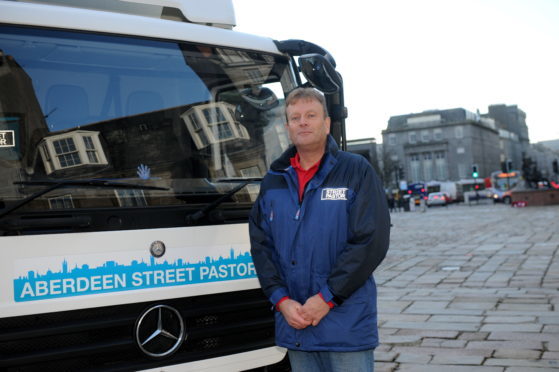 When Gerry Bowyer first began patrolling the streets around Aberdeen's most popular nightspots, he was regularly called upon to administer first aid.
With violence regularly spilling out of the pubs and clubs in the city centre, the Aberdeen Street Pastors would go home "drained" from helping make sure revellers got home safely.
But more than a decade on – and five purple flag awards later, recognising the Granite City as the safest in Scotland – Mr Bowyer said it is a completely different scene.
The street pastors provide help and support to vulnerable people, including those who have perhaps had a little too much to drink or had a falling out with their friends. Simple things – like offering free flipflops to prevent girls from walking home in their bare feet – make sure people get home happy and safely.
The Christian organisation's "safe space" vehcile is a familiar part of the city's nightlife, occupying a spot in Belmont Street.
Aberdeen became the first city in Scotland to launch the initiative in 2007, and Mr Bowyer has been involved since the beginning.
"It was pretty brutal some nights," he recalled.
"There was a lot of violence, especially on busier nights like pay day weekend.
"We would go home absolutely drained most nights. It's always tiring because you don't get in until 4am or 5am, but back then we were spending a lot of time helping the police and ambulance service to patch people up.
"It got so bad that it picked up a lot of attention nationally and Aberdeen had the reputation of not being a safe place to go out at night."
Mr Bowyer estimated that back then the volunteers would be dealing with about four first aid cases a night, but now they are lucky if they get more than one incident a month.
He attributes that reduction largely to the launch of the weekend partnership working group, set up by the then city centre Inspector George McDonald, who has since become divisional commander for the Highlands.
Mr Bowyer added: "One of the most significant things was the police's new strategy and the way in which they involved the door stewards, bar staff, us and other partners.
"Two things that were developed had a massive impact – the council taxi marshals and also moving the ranks out onto Union Street after midnight.
"Traditionally the ranks were always areas where conflict would start but moving them to an area with CCTV coverage was a real turning point."
He also acknowledges that changes in drinking habits and the economic down turn has reduced the late night footfall in the city centre.
"I have older kids myself and I do think that the binge-drinking culture is becoming less fashionable or if it does happen it's not for as long.
"It means what we do has completely changed, we spend a lot of time listening and talking to people, hearing their stories.
"People will tell us what they are going through, sometimes they are suicidal and we help them get in touch with other agencies.
"And with the constant influx of new students we also try and talk to them and make sure they know we are available to help.
"I think the purple flag is a testament to the work that has been done by everyone, a lot of work has to be done to apply for it and not every city has the resources to do it, we're lucky we have Aberdeen Inspired to lead it," he added.
The Street Pastors is a global organisation that was started in London in 2003 and now has more than 200 schemes across the world.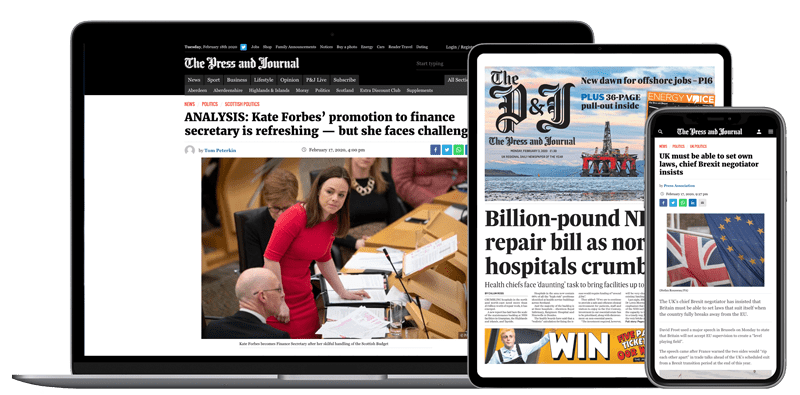 Help support quality local journalism … become a digital subscriber to The Press and Journal
For as little as £5.99 a month you can access all of our content, including Premium articles.
Subscribe