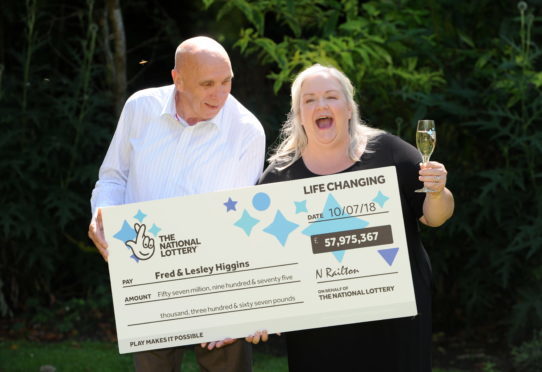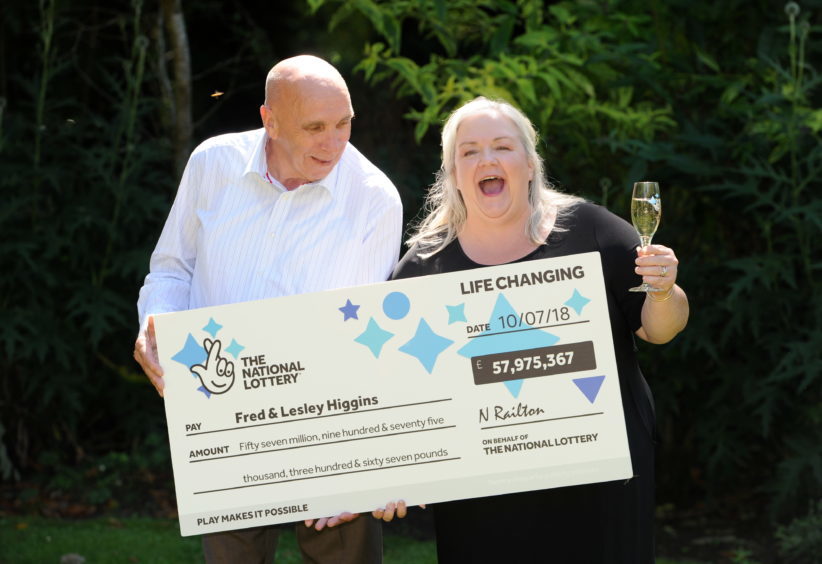 An Audi A3, a trip to see the Taj Mahal… and a vacuum cleaner.
Despite becoming £58 million richer overnight, Fred and Lesley Higgins are remaining modest about their new-found fortunes and what they plan to do with them.
The pair, from Laurencekirk, revealed yesterday they had struck it lucky by winning big on the EuroMillions – but a tear in the lucky ticket nearly scuppered their life-changing plans.
Mr Higgins, 67, has been playing the lottery twice a week since its inception and regularly has a backlog of tickets in his wallet to be checked at his local Scotmid.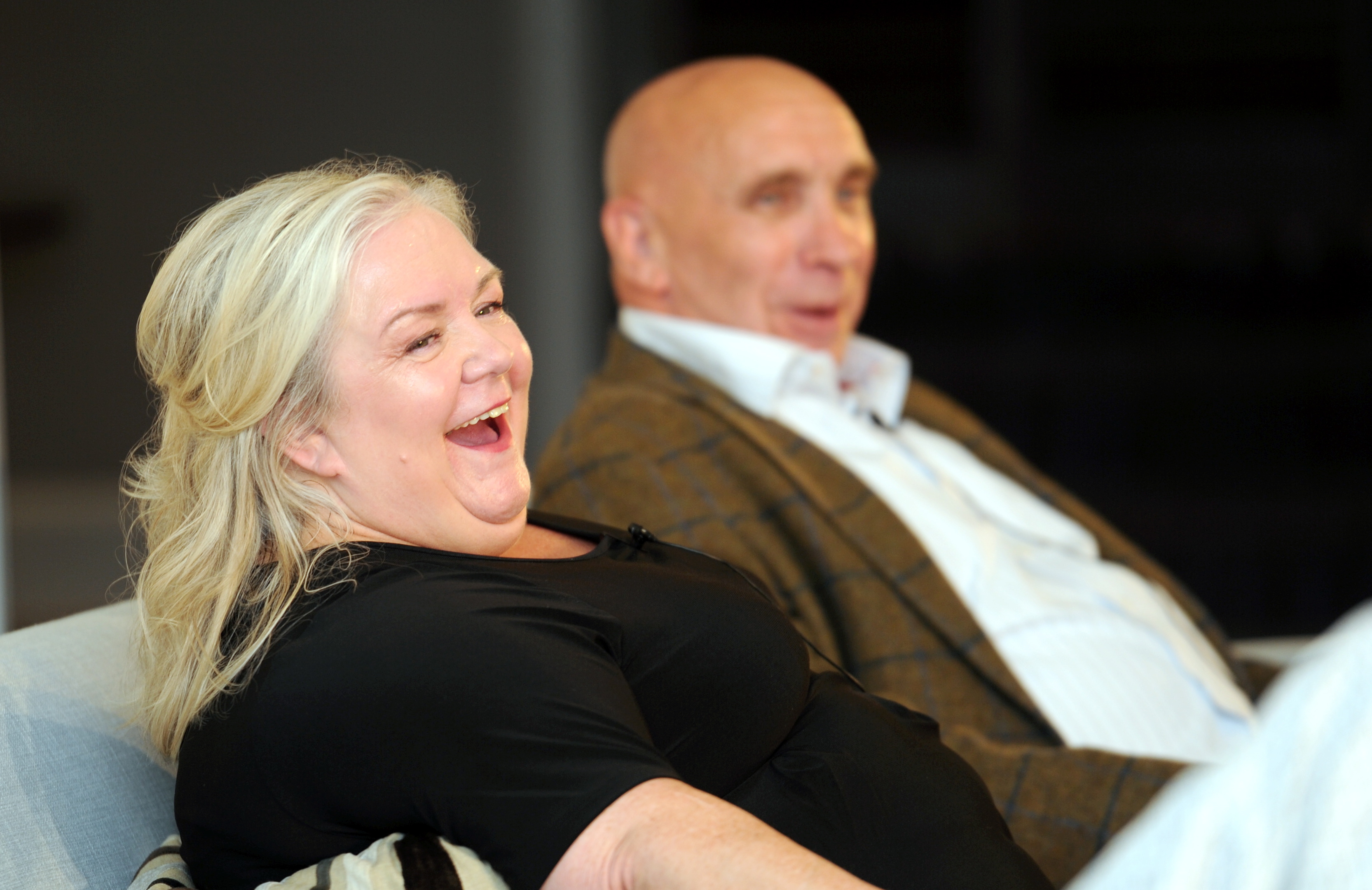 "I never check my tickets online," he said.
"I just hold onto it then ask 'Can you check this for me, please?' at the shop.
"Most of the time I never win."
Used to regular defeat in the continental sweepstake, the retired Audi administrator thought nothing of it when the cashier ripped his ticket in half and tossed it into the bin beside him.
He said: "A few seconds after he did that, (the machine) printed out a little square chitty saying to please contact lottery HQ."
The pair quickly grabbed the two halves of the ticket and, thankfully, the numbers were clear enough to make a claim.
Mr Higgins rushed home to tell his wife what happened and the couple, who will be married for 36 years later this month, took to the internet to check the latest results.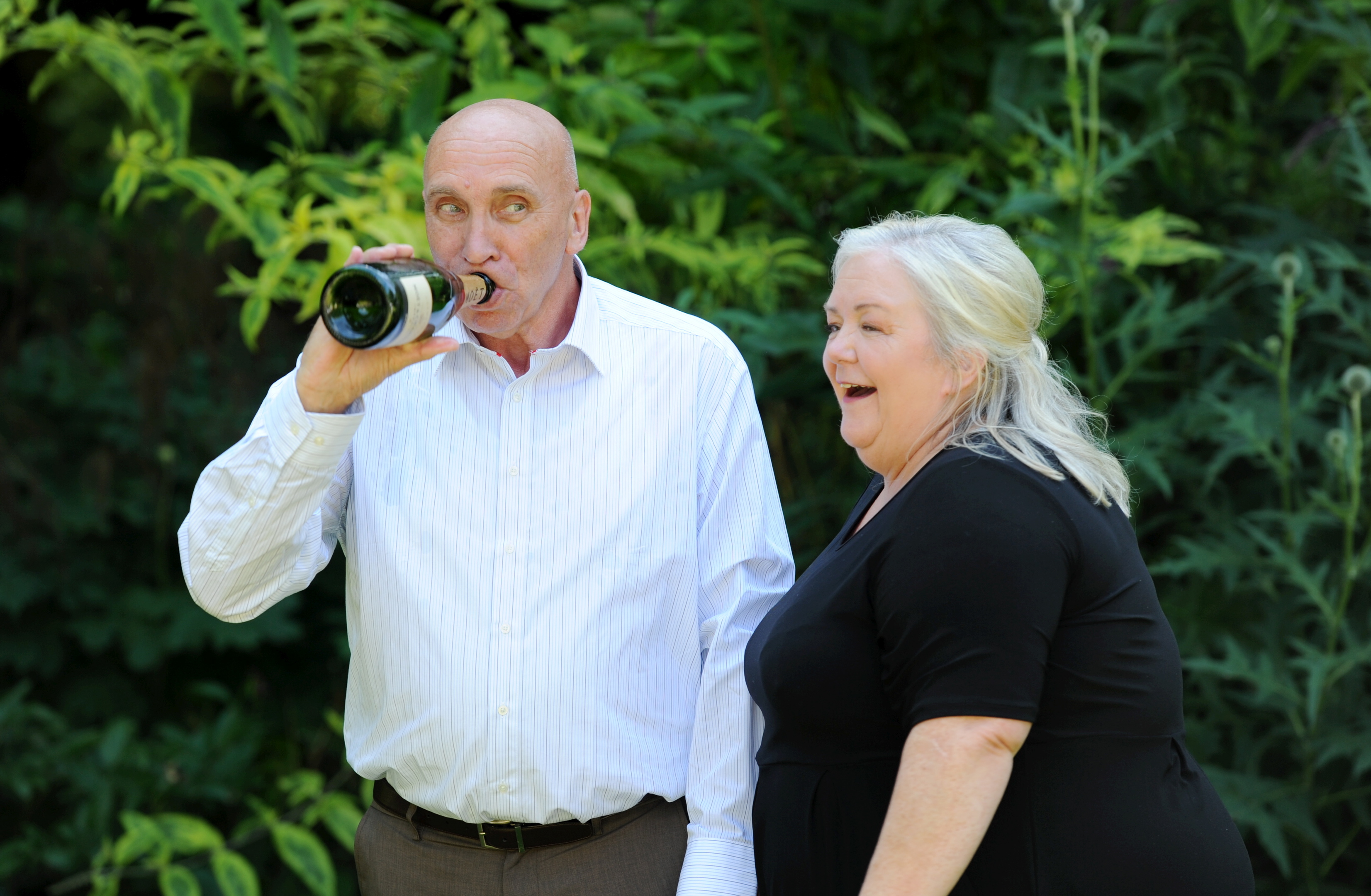 The number they were confronted with – £57,975,367 – was larger than either could have ever imagined.
Mrs Higgins, 57, said: "I thought it was £5.7m at first and I went 'Oh my god' then he said to look again.
"I couldn't believe it. I thought it couldn't be right."
The couple called Camelot to make their claim and explained what happened.
Because of the tear, they were told that processing their win would need some more investigation.
A crack security team was deployed to see them and the cashier, as well as to scour the shop's CCTV footage to confirm their story.
All the while the Higgins had their golden ticket stashed away in the back of a filing cabinet.
"I had written on the envelope, in red letters, 'Money worries over!'" Mrs Higgins explained.
Since receiving the winnings on Monday, she has quit her job at the Montrose Port Authority and bought a white Audi A3 Cabriolet convertible.
And the pair, who have lived near Laurencekirk their entire lives, have begun shopping around for foreign holiday homes online.
They also have plans to donate to charity and potentially take up a new hobby or two with their now wide-open schedules.
Despite the significant lifestyle changes awaiting them, the couple are not turning their backs on their current set up.
"I will still be doing the housework," Mr Higgins said. "Maybe I can get a new Hoover."
The couple are also making an effort to prevent their bank balance depleting too quickly.
Mrs Higgins said: "We've not had hard times, but careful management of our finances has led us to have what we have had.
"We've had to make sacrifices along the way.
"We're not going to throw it around like confetti and haven't made any hard and fast decisions – we've got this for the rest of our lives."
She added: "To say it is life-changing is an understatement.
"The next four generations of our family will be taken care of with this."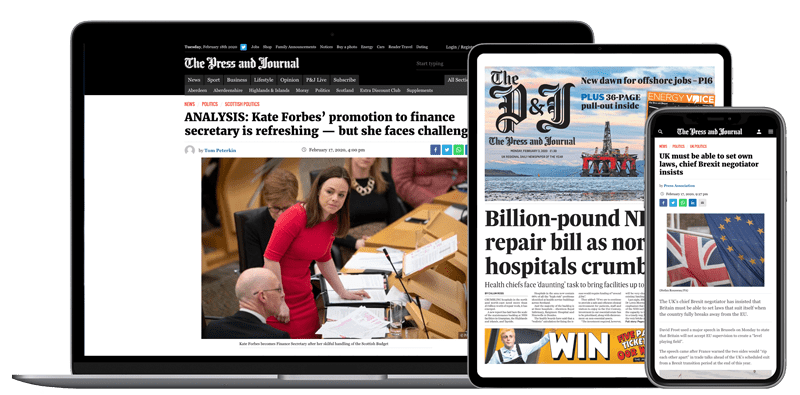 Help support quality local journalism … become a digital subscriber to The Press and Journal
For as little as £5.99 a month you can access all of our content, including Premium articles.
Subscribe