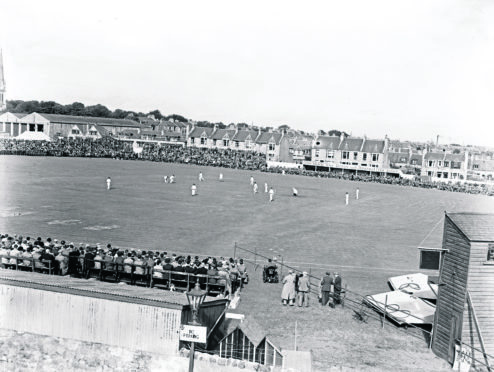 They are the stuff of which memories are made: John Hewitt scoring Aberdeen's winner against Real Madrid in the European Cup-Winners Cup final in 1983 or Kyle Coetzer and his Scotland cricketers recording their first-ever ODI victory over England in Edinburgh this year.
But sadly, for a growing number of people in the north east, dementia is diminishing their ability to cling on to so many highlights of their lives.
Now two new initiatives have been launched by Alzheimer Scotland to use sport as a way of bringing sufferers together in a common cause.
An open day has been planned for Football Reminiscence on August 27 in the Teddy Scott Lounge at Pittodrie stadium.
And the inaugural meeting of a Cricket Memories group has been arranged on Wednesday September 5 at Mannofield, the home of Aberdeenshire CC.
Three such football ventures are already operating in the Granite City and those who have become involved in the events have spoken of their benefits.
The wife of one participant said: "My husband is a different person after he attends the Football Reminiscence groups.
"He is animated and happy. Football has always been a passion and this helps him to reconnect with his youth and gives him a sense of identity."
At the Pittodrie meeting later this month, Alzheimer Scotland and AFC Community Trust staff will have information stands, allied to programmes, photos, newspapers, books and player recognition cards.
The sharing of memories and personal stories relating to sport has been proven to deliver many positive benefits to the quality of life of people living with dementia and their carers.
Lesley Gray, a dementia advisor in Aberdeen with Alzheimer Scotland, said: "The cricket group will comprise volunteers from our organisation and also people with dementia, who have a passion or interest in cricket.
"We will be using a similar model to the football memories programme which has been running in Aberdeen for several years.
"Cricket reminiscence cards, books and memorabilia help stimulate memory, communication and generally increase people's sense of wellbeing."
Both events run from 2-3.30pm.