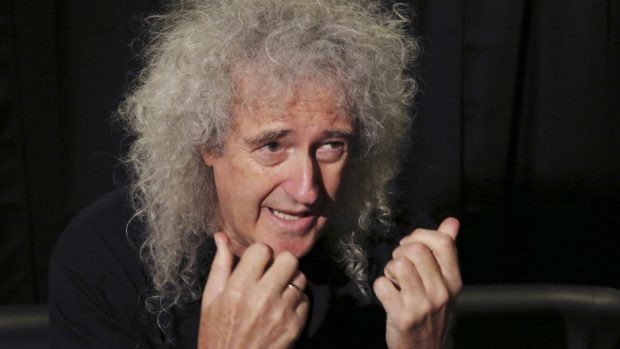 A new public engagement programme that will showcase the best of the north-east's creative talent will be launched at Aberdeen University today.
The View Visual Arts and Culture Programme will be based at the George Washington Wilson Centre for Visual Culture, in the university's school of language, literature, music and visual culture.
The launch ties in with Queen legend Brian May's visit to the campus to launch a new book dedicated to Aberdeen-born photographer George Washington Wilson.
Mr Wilson, who lived from 1823 to 1893, rose to prominence after documenting the construction of Balmoral Castle and working with Queen Victoria.
Amy Bryzgel, who has been a director of the centre since 2016, is thrilled at the fact more people will find out about the historical figure.
She said: "Washington Wilson was a pioneer in photography at a time when this technology was quite new, and Aberdeen has quite often been at the forefront of innovation, but often that history gets lost or forgotten.
"I hope that Brian May's passion for Washington Wilson's work will inspire others to take a closer look at the archive, which is available online, and even inspire future activity related to the photographer's work."
The GWWC works to bring together researchers from across Aberdeen University and byeond with an interest in visual culture, including film, photography, art history, anthropology, music and museum studies.
Every year the centre puts forth a public engagement program that provides a platform for local artists to show their work and discuss it with audiences though one-off events, festivals and films which are free to attend.
Among the events scheduled for the coming year are an interactive performance and talk related to women's suffrage, workshops on live-coding and filmmaking for young people, and a screening of contemporary films relating to mental health, with discussion on the issues afterward.
Dr Bryzgel said: "We are thrilled to launch the View programme and hope that it will become a recognisable brand among the city and shire's other great cultural series, such as Sound and Word.
"View is not just about what you see presented to you at our events, but about your views – what audience members see, think and feel about the artwork.
"All of our events incorporate discussion and dialogue as part of the programme, giving everyone the opportunity to share their interpretations.
"There is so much artistic talent in the north-east of Scotland, and View hopes to provide a platform to showcase that talent. We welcome ideas from local artists and creatives, and always seek input regarding our programming so that we can offer what the public wants to see."