A Royal Navy warship has returned to Aberdeen for the first time in nearly three years.
HMS Diamond sailed into the city's harbour on Saturday, receiving a warm welcome from local sea cadets and city residents.
The crew hosted a special evening for community members and youth groups over the weekend.
She last berthed in Aberdeen, her affiliated city, in 2015, when crew members took part in Remembrance Day events.
The ship arrived slightly late on Friday as it was tasked with shadowing two Russian warships overnight as they passed through the English Channel.
The Portsmouth-based ship sailed from Dover to monitor the Russian destroyer Severomorsk and cruiser Marshal Ustinov.
Ben Keith, the commanding officer of the Portsmouth-based vessel, said: "HMS Diamond is proud to once again be playing her part in protecting the UK by monitoring these vessels on their transit.
"This is routine business for the Royal Navy and the second time my ship's company have undertaken such an escort duty this summer.
"HMS Diamond treasures its affiliation with the city of Aberdeen and we are thrilled to be visiting once again.
"We always receive a warm welcome from the local community here and this visit has been no different."
David Orr, coxswain of Aberdeen Lifeboat, spoke about the experience of seeing the warship up close.
He said: "One of our exercise days is Saturday morning – and we could see HMS Diamond sailing in on the horizon as we worked.
"We came into the channel slightly ahead of them, and it really was a cracking sight to see.
"We got invited back later in the day for the welcoming event which was brilliant.
"The crew put on a fantastic demonstration of how to use some of the equipment, and it was clear how proud they were to work aboard the ship."
The boat is due to leave Aberdeen Harbour today at 3pm.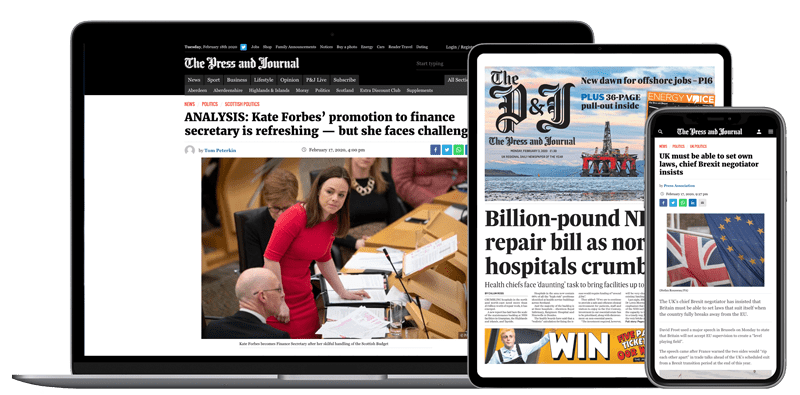 Help support quality local journalism … become a digital subscriber to The Press and Journal
For as little as £5.99 a month you can access all of our content, including Premium articles.
Subscribe