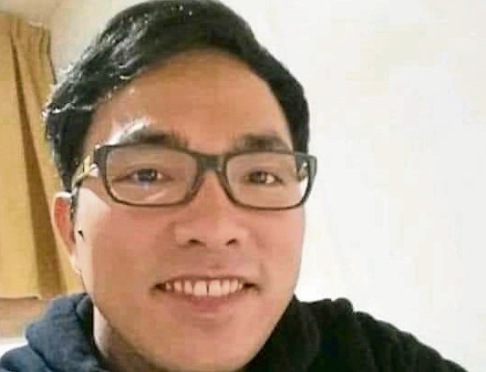 A man visiting from the Philippines made plans to meet up with a 14-year-old boy in a city hotel – only to discover he had been snared by a group of vigilantes.
Raul Perez was in Scotland for a training course and staying in the Aberdeen Altens Hotel when he began messaging Ben Holmes on the social networking site Meet Me.
Aberdeen Sheriff Court heard yesterday that the profile initially stated that the other user was 19-years-old but later changed to state he was 14 and living in Edinburgh.
Perez asked him to come to the hotel in Aberdeen and the other user replied to say he would have to get changed out of his school uniform.
The 35-year-old then asked the younger male: "Do you like to have romantic moments?"
But he was unaware of the fact that he had been set up by a group of so-called paedophile hunters Groom Resisters Scotland .
Yesterday fiscal depute Jamie Dunbar said: "They set up fake accounts on social media and attempt to trap males to meet persons under 16 for sexual activity.
"The group obtain evidence of a crime then give it to the police."
The founders of the group travelled to the Altens hotel from Dundee where Perez had agreed to meet Ben Holmes on March 27 this year.
They approached Perez at 9pm and asked why he had been messaging a 14-year-old for sex.
Perez said he was there to meet a 19-year-old but the two men requested that he remain with them while they contacted the police.
Officers then turned up and detained him after being made aware of the circumstances.
Police also discovered indecent videos of children on the phone he had used to send the messages.
Perez, whose address was given in court papers as HMP Grampian, admitted being in possession of child pornography and meeting someone under the age of 16 with the intent to engage in sexual activity during an appearance in court yesterday.
The court heard he had planned to be in the country for just 10 days.
Mr Dunbar said: "The phone was examined and found to contain indecent images of children.
"There were 11 videos, 34 minutes in length.
"Eight of these were graded category A and three category B."
Sheriff Jack Brown placed the 35-year-old on the sex offenders register and deferred sentence to obtain reports.
He described the charges as "serious."
Perez will return to court next month to be sentenced.
Following this a spokesman at Groom Resisters Scotland said he was happy with the outcome.
He said: "We are pleased that he has now pleaded guilty to his crime and that he will be sentenced to the rules of the law.
"We do feel we are having a positive impact.
"Police Scotland is under staffed and under financed."
Concerns over entrapment
Before Perez pleaded guilty at yesterday's hearing, his defence lawyer Leigh Lawrie made a motion for a plea in bar of trial.
She argued that the evidence of a vigilante group and this could not be put forward and allow a fair trial.
She said her client had been entrapped and there was no evidence he was about to commit a crime.
But fiscal depute Vicki Bell argued the evidence could be led and said other groups could act as state agents, pointing to internet companies who often report instances of child porn to the police.
She also argued Perez had information suggesting Ben Holmes was 14.
Sheriff William Summers ruled the evidence could be led but said he was "concerned" at the activities of groups such as Groom Resisters Scotland even if they were "well meaning."
The court heard during the debate that they had carried out 14 stings in Scotland and another in Carlisle and aim to tackle what they believe is a grooming epidemic.
Last week a Dundee man fell to a similar fate as Perez.
Ross Ottaway was caught sending sexual comments to what he thought was a 13-year-old girl but was caught by vigilante group Creep Catchers.
Dundee Sheriff Court heard last week he asked for pictures of her "naked and in school clothes."
He was approached by the group at his home address and later detained by the police.