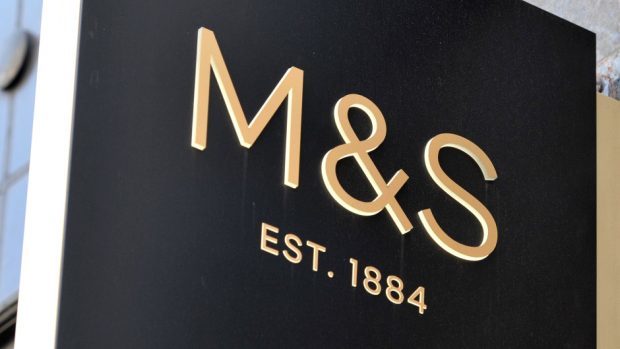 Shoppers were unable to pay using cards at Aberdeen's city centre Marks and Spencer store yesterday – with parents struggling to buy new school uniforms ahead of the new term.
Panicked parents across the UK were unable to use cards for payments across some 250 British branches of the department store.
A fault was found in the machines that take card payments, including the increasingly popular contactless method.
Instead the stores had to revert to only taking cash, leaving long queues for those shopping for clothes and food during the lunchtime rush hour.
At the St Nicholas Street shop, many struggled to get to the front of the tills while workers were becoming increasingly frustrated by the delays.
A Marks and Spencer spokeswoman said a "technical issue" had affected a number of stores across the country.
She said yesterday: "Some of our stores are currently experiencing technical difficulties with their tills and are unable to take card payments at this time.
"We are working hard to resolve this issue as quickly as possible and thank customers for their patience."
In Feburary it was reported that debit cards were ready to overtake cash as the most frequently used payment method in the UK.
In 2006, 62% of all payments in the UK were made using cash while, in 2016 the proportion had fallen to 40%.
By 2026, UK Finance predicts cash will be used for just 21% of all transactions.