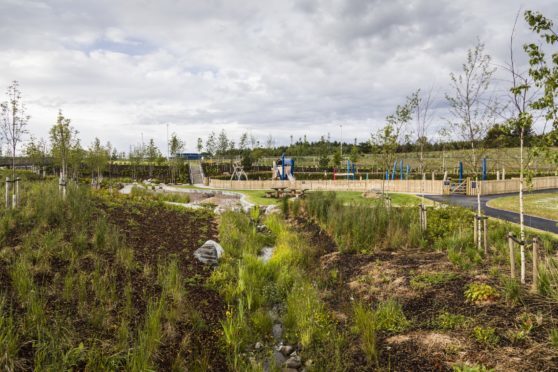 Two of Aberdeen's most popular spots for walkers will be linked for the first time as work to create a "new town" on the outskirts of the city takes shape.
The £800 million Countesswells scheme, which is being built in the west of the city, will eventually include 3,000 homes.
For the scores of walkers who regularly enjoy strolling through the woods at Countesswells and Hazlehead, a welcome side effect of the development will be the creation of pathways connecting the two forests.
Bosses yesterday detailed plans to build sections of path to allow walkers, cyclists and horse-riders to travel from one woodland to the other during the next phase of landscaping work.
The paths will allow people to pass through the burgeoning community as it expands between the two nature spots.
Project director Allan McGregor said: "The new sections of pathway will integrate the new community at Countesswells and connect directly with the existing path network that crosses through Hazelhead and Countesswells woods.
"In agreement with the Forestry Commission, who own the woods, we will construct a new path within the Countesswells Woods to directly tie into the development."
More than £15 million has already been spent on surrounding infrastructure such as new roads, a play park and a burn alongside the homes.
There are now around 150 families living in these new homes with four different housebuilders now on site to build the next neighbourhoods.
About 7,500 people are ultimately expected to form a new community when the 15-year construction scheme concludes.
Politicians have hailed the development as a way of reducing the area's shortage of affordable homes and its leaders say it has bucked trends in the local housing market by receiving healthy interest.
Countesswells Woods has about 20,000 visitors every year.