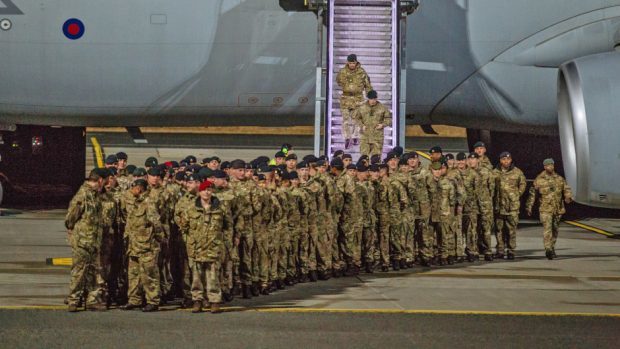 An Aberdeen MSP has written to the Defence Secretary Gavin Williamson calling for action on veteran suicides, and has accused the Ministry of Defence of a " dereliction of duty".
Aberdeen Central SNP member Kevin Stewart has said more needs to be done to support veterans and that recording suicide figures should be the first step.
A number of veteran suicides have been reported in recent weeks although statistics are difficult to ascertain as there is no official records kept.
Last week it was reported by the Daily Record that five Scottish veterans took their own lives in the previous week.
Among them was father-of-two Highlander Jamie Davies of 4 Scots, the Highlanders, who couldn't cope after suffering mental health problems since his return from Afghanistan.
Now Mr Stewart has written to the MoD and the Scottish Government about the possibility of Scotland recording these statistics using devolved powers.
He said: "It is a dereliction of duty by the Ministry of Defence that they have not kept a record of veterans once they have left the armed forces and it has made it incredibly difficult to highlight the support which is available to those that may need it.
"There is evidence that many veterans, especially those who have served in the recent conflicts in Iraq and Afghanistan, have struggled with mental health but there is no way to understand the scale of this without the involvement of the MoD.
"This also makes it very difficult to target resources and messages where they would be most effective."
A UK government spokeswoman said: "We encourage anyone, serving or veteran, to access the wide range of support that available for individuals struggling with their mental health.
"The MoD has increased its spending on mental health to £22 million a year, set up a 24/7 Military Mental Health Helpline and continues to tackle any perceived stigma around talking about mental health issues.
"Veterans can access specialist medical support from the NHS and the wide range of service charities which the MOD works closely with."
Veterans Minister Graeme Dey said: "We are committed to ensuring that all Armed Forces and veterans living in Scotland are able to access the best possible care and support and strongly believe that no one should suffer disadvantage as a result of military service.
"It is difficult for anyone from any walk of life, but for those from a military background, admitting vulnerability can be a struggle. That is why we will continue to work with our local authorities, wider public sector and charities across the country to establish the best ways of engaging with people who are hard to reach to ensure that the right support services can be offered at the right time.
"The more we know about suicide and the circumstances involved, the better we can target support to prevent it, which is why we are actively looking at how we can reduce the risk of suicide among veterans by improving the data we collect."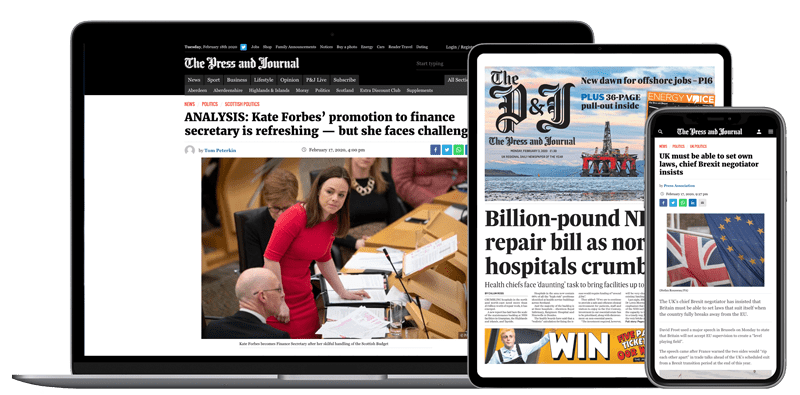 Help support quality local journalism … become a digital subscriber to The Press and Journal
For as little as £5.99 a month you can access all of our content, including Premium articles.
Subscribe