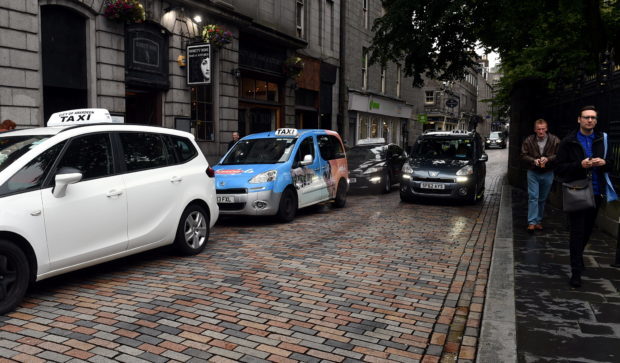 Aberdeen taxi drivers could be allowed to charge more for working "unsocial" hours, following a decision taken by councillors yesterday.
New ranks may also be added to the city centre in an effort to better meet the needs of customers.
The steps were endorsed by Aberdeen City Council's licensing committee following recommendations made in an independent report into the city's taxi trade.
Prepared by firm LVSA and presented by LVSA boss Ian Macdonald, the report said that drivers should be "incentivised" for working by potentially allowing for "surge charging" on Friday and Saturday nights due to a "perceived limited availability" of taxis in the city at key times.
Mr Macdonald also said consideration should be given to opening new ranks on Upperkirkgate and Guild Street – but added that there appeared to be enough drivers in the city to meet demand.
The trade is preparing for the expected arrival of the controversial Uber phone app service, which was granted a license to operate in the Granite City in January.
It has also seen profits trimmed by the oil downturn and a reduction in hotel occupation.
Committee members unanimously agreed to begin informal talks with police, disabled groups, the trade and the council's roads department on establishing the new ranks while the Taxi and Private Hire Car Consultation Group will be asked for their views on how to encourage more drivers during anti-social hours.
Mr Macdonald added: "The trade needs to be confident that the new ranks will work and passengers must be confident that taxis will appear at them."
Last night taxi driver Sami Bernabu cautiously welcomed the possible changes but added that making money was becoming "harder".
He said: "I have been doing this for about three years and it has definitely been harder recently.
"Fridays used to be busy but now Saturdays are the only good day. We are looking forward to the students coming back."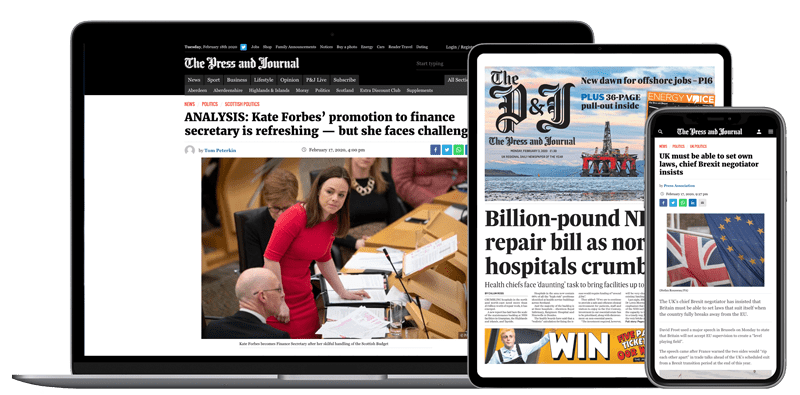 Help support quality local journalism … become a digital subscriber to The Press and Journal
For as little as £5.99 a month you can access all of our content, including Premium articles.
Subscribe