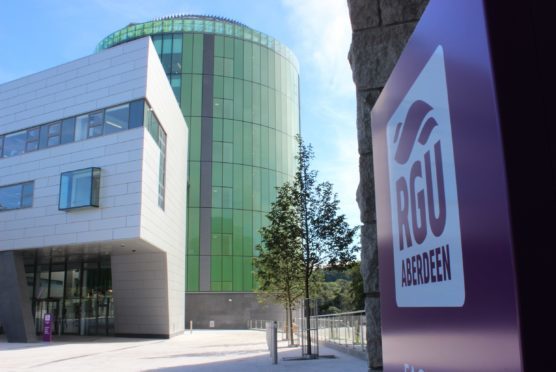 Demands were growing last night for an independent inquiry into the running of Robert Gordon University as a second major trade union said staff were "disillusioned and angry".
The Educational Institute of Scotland (EIS), Scotland's largest teaching union, said its members at RGU had voted unanimously to call for a special audit to be carried out at the Aberdeen-based institution.
It said staff remained "deeply concerned with recent events", and that it was "still unclear as to what happened during the recent investigation" into the business interests of outgoing principal Ferdinand von Prondzynski.
The intervention by the EIS, which follows a similar call from the University and College Union (UCU) Scotland last week, was made as it emerged that RGU's board had agreed to review its appointment procedures just weeks before Professor John Harper was controversially named as the new principal.
A minute of a special board meeting on July 16 shows how members agreed not to punish Prof von Prondzynski, despite an investigation finding he had breached the conflict of interest policy by failing to declare that he and a recently-recruited vice-principal were co-directors of a firm that owned a £12million castle.
And the minute also revealed that the board had agreed that RGU's recruitment and whistle-blowing policies "should be reviewed in the light of recent experience to see if there were any lessons that could be learned".
However, during the following week, after the Press and Journal reported that a vice-principal had resigned in protest at the failure to sanction Prof von Prondzynski, another special board meeting was called to agree a "crisis management plan".
Last night, RGU would not disclose who attended the meeting or the detail of the discussion, but two weeks after the crisis meeting it was announced that Prof von Prondzynski had quit and that Prof Harper would be replacing him.
The appointment sparked further accusations of "cronyism" and claims that the board had failed to follow good governance procedures, despite the recruitment review that was agreed last month.
Responding to the audit call made by the EIS, RGU board vice-chairman David Strachan said: "The board has a responsibility to act, first and foremost, in the best interests of the university, its staff and students and its reputation.
"In doing so we must follow the university's policies and procedures and fulfil our governance and legal obligations.
"Within this context, the board followed due process both in our investigation into the alleged conflict of interest, and in the appointment of a new principal on a two year, fixed-term contract.
"The latter is the best solution to providing short to medium-term stability and continuity following an exceptional set of circumstances."
He added that the board "stands by" the outcome of the investigation.