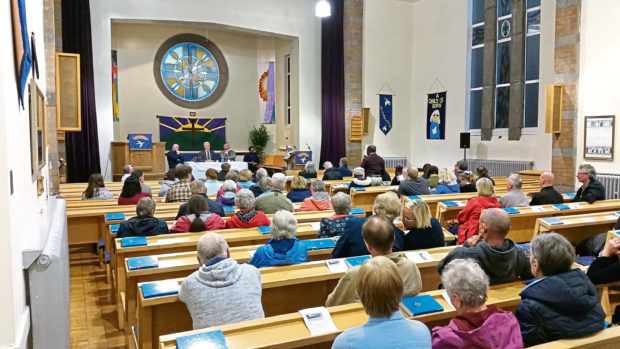 Dozens of worshippers and local residents attended a passionate debate at an Aberdeen church last night to help determine its future.
Plans have been put forward to demolish Garthdee Parish Church and sell the land for development, with the inclusion of a new church building in its place at the existing site of Ramsay Gardens.
Speaking on behalf of the Presbytery, Reverend Scott Rennie argued with the busy meeting yesterday evening that this would be the best course of action for the congregation, due to dwindling numbers at services in recent years and expensive maintenance costs on the ageing building.
Mr Rennie informed the audience that independent surveyors have determined the costs of fixing up the building would be around £110,000, and that another option available would be for the church to merge with Mannofield Church.
However, Garthdee Community Council's chairman Paul O'Connor spoke out against the plans, and argued that the building should be retained for the good of residents and worshippers.
Mr Rennie said: "The Presbytery intends for new congregation to have a more modern, suitable and sustainable base here in the heart of this community for the long-term.
"So far from being a withdrawal from the Garthdee community, what we are seeking is a revitalisation of the church's work, and its presence in Garthdee, through a strong commitment to the congregation.
"We as a church want to put the resources we have into people and congregations in our communities, and put less of our resources into the upkeep of old buildings that are difficult to maintain and keep.
Mr O'Connor said: "When you look around this beautiful hall, it doesn't look as if it's falling to pieces to me – what it does need is some tender loving care.
"If they knock this fantastic site down, and all of the memories that go along with it, how long would it take to build this new church? I don't think it would be any less than two or three years.
"If we can have a future and improve the numbers of the congregation in this shiny new building, what's to stop us from doing the exact same in the one that we already have?"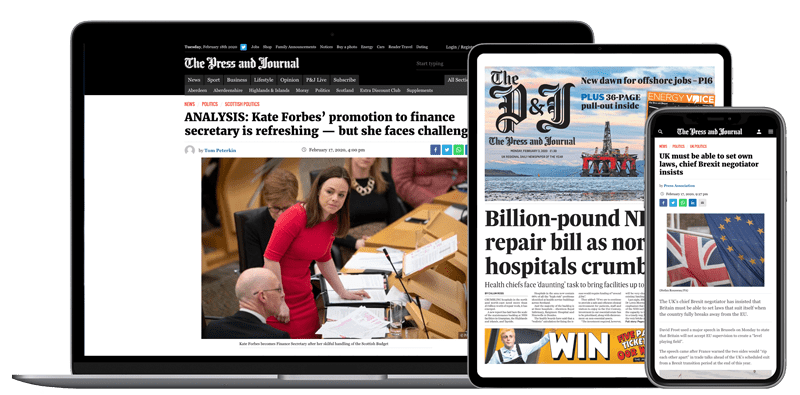 Help support quality local journalism … become a digital subscriber to The Press and Journal
For as little as £5.99 a month you can access all of our content, including Premium articles.
Subscribe