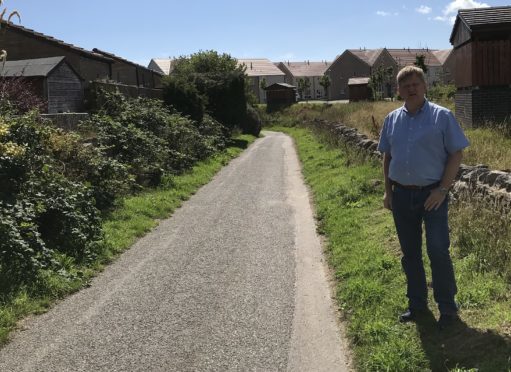 Children could have to traipse through a dark, wet lane to get to Aberdeen's newest £47 million academy via a council-approved "safe route".
Lochside Academy in Cove opens its doors to pupils today, but construction to fix drainage and lighting on the nearby South Loirston Road is yet to begin.
Council bosses approved the £22,000 works in May, which would "bridge this missing link and will help promote this as a safe walking route."
But furious parents say their youngsters will be left navigating six-feet-wide puddles in the dark as they travel to and from school – especially as the nights draw in and the temperature drops.
Worried mum Moira Cutler said: "It's quite shocking that we are at this stage with the school away to go back and they've not started this work."
Fleur Tarling, chairwoman of the Loirston School Parent Council, said: "We are all quite happy at the moment that the lanes aren't done because we still have light nights.
"If we get into the end of September or start of October and it's still not done then we will be seriously concerned."
Several other projects to improve road safety for youngsters have already been completed, including with the installation of roadside barriers and several pedestrian crossings.
Cove opposition SNP councillor Alex Nicoll said: "It's great to finally have the academy in place and it will be a tremendous asset to the local area.
"However, we cannot escape from the fact that work hasn't even started on installing street lighting on an identified 'safe route to school'.
"That is simply not good enough, particularly given that the road also suffers from severe flooding which the administration appears reluctant to address."
Education convener John Wheeler said: "We are prioritising work on the list in order of need and work is already underway to ensure that the lighting will be installed in good time for when they are required during shorter daylight hours."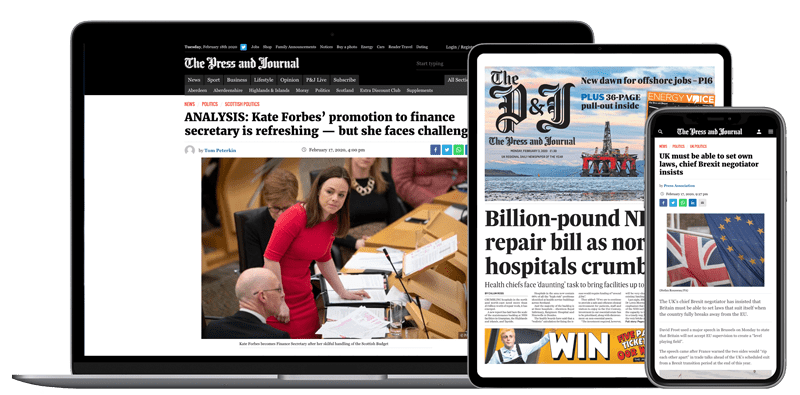 Help support quality local journalism … become a digital subscriber to The Press and Journal
For as little as £5.99 a month you can access all of our content, including Premium articles.
Subscribe