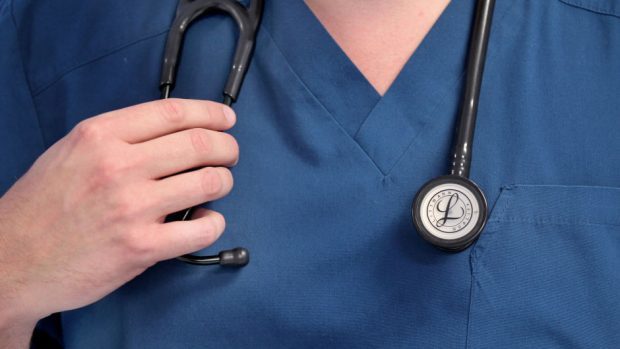 Health chiefs will turn to increased technology and farm out certain services away from GPs to reduce the burden on medics in what has been described as a "crisis" in Aberdeen.
Last week it emerged that the city's Rosemount Medical Group which has around 4,500 patients, will close in January with two doctors planning to retire.
It is the latest in a string of GP practices across the city to run into staffing difficulties, after uncertainty at Torry Medical Practice and Brimmond Medical Group.
But now a new action plan has been submitted by the Aberdeen Health and Social Care Partnership (AHSCP) which will be reviewed by the body's Integrated Joint Board (IJB) next week.
Under the primary care improvement plan, services such as vaccinations against diseases and drawing of blood will be carried out by other medics – with vaccinations moving over the next three years to "safe and sustainable alternative provision".
The Pharmacy First service will also be continued which provides access to treatment for uncomplicated urinary tract infections and impetigo from a Community Pharmacy, while chemists will generally take on more "patient-facing roles".
A range of services could also be offered and many patient health queries and concerns dealt with at nurse-led community drop in facilities – saving "unnecessary journeys" to GP surgeries.
Another paper to be presented to the board talks of the importance of Technology Enabled Care (TEC) which includes increased use of technology such medical apps to allow diabetics to monitor their condition, sensors fitted into homes which alert medical services to danger and video conferencing between medics.
However, key reports on the future of Rosemount Medical Group and the Kingswells care home are being kept private.
Funds available for the care improvement plan have been set at £2.4million for this year which would rise to £5.8million by 20/21.
Last October the first details of a plan for "link workers" was revealed which would work in the city's surgeries to reduce GP pressure.
A report to next week's IJB reads: "The ability to recruit GPs is an ongoing challenge – the numbers entering and remaining in the profession are lower than required and an increasing number of GPs are choosing not to enter partnership for a variety of reasons."
Aberdeenshire West Conservative MSP Alexander Burnett said: "We would welcome any effort to reduce the workload of GPs and free up more time to spend with patients.
"Making general practice more attractive is key to recruiting and, importantly, retaining family doctors.
"It is clear from the recent withdrawal from practices in Rosemount and Torry that we have a GP crisis.
"Nicola Sturgeon and the SNP ignored warnings from the profession about the ageing workforce for years."
A Scottish Government spokesman said: "We know there are challenges in some areas with recruiting and retaining GPs, which is why we are reforming primary care and have negotiated a new GP contract to attract and retain more GPs by stabilising income, reducing workload, and focusing the GP role as the clinical leader in the community.
"This is backed by £110 million investment this year and ensures GPs can spend more time with patients, improving patient care. Scotland remains the only part of the UK to remove the outdated QOF payment system, reducing the bureaucratic burden on GPs.
"We have also increased NHS Grampian's budget by 2.1% to £921 million this year, the highest percentage increase for any health board in Scotland, and there are now in excess of 800 more staff than in 2007.
"By the end of this Parliament we will invest an additional £500 million per year in Primary Care across the country, and we aim to increase the number of GPs by at least 800 over ten years."
What sort of services are being looked at
The aim of the three-year project is to take strain from pressurised GPs by passing some of their increasing workload onto other services.
The primary care improvement plan sets out new schemes for vaccinations, an increase in pharmaceutical services, phlebotomy and more community care centres.
Other areas highlighted are increasing the use of advanced nurse practitioners to make home visits to reduce the burden on GP practices, musculoskeletal demand moving to a specialist from a GP and more collaboration on community mental health.
Chairman of BMA Scotland's GP Committee Dr Andrew Buist said: "The new GP contract, which came into effect earlier this year, will see a range of additional health professionals recruited over the next three years to relieve some of the workload that GPs are struggling with.
"It will also help to address the recruitment and retention challenges general practice faces by reducing business risk and removing some of the barriers that put doctors off careers as GPs.
"Local primary care improvement plans such as this are being drawn up across Scotland to deliver the changes set out in the new GP contract and provide much needed relief to general practice in Scotland."
IJB member Sarah Duncan said:  "I think it was realised that we were never going to just magic up hundreds of GPs for the city.
"Sometimes seeing a pharmacist is what you need to deal with certain problems and the same with nurses.
"I would like us to be in a position in 10 years where we don't talk about 'going to the GP' but going for primary care."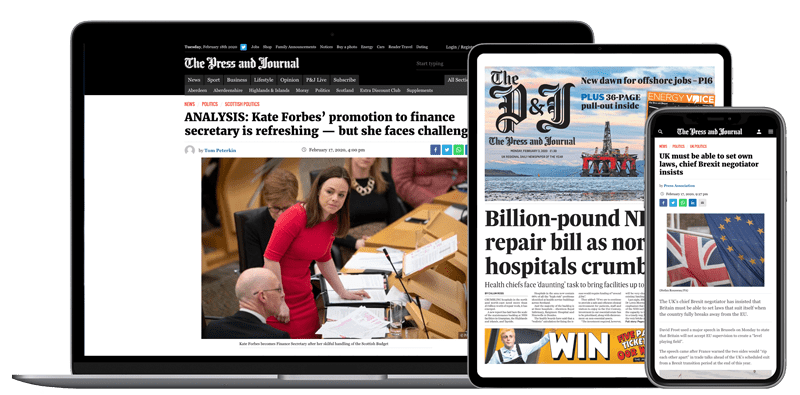 Help support quality local journalism … become a digital subscriber to The Press and Journal
For as little as £5.99 a month you can access all of our content, including Premium articles.
Subscribe