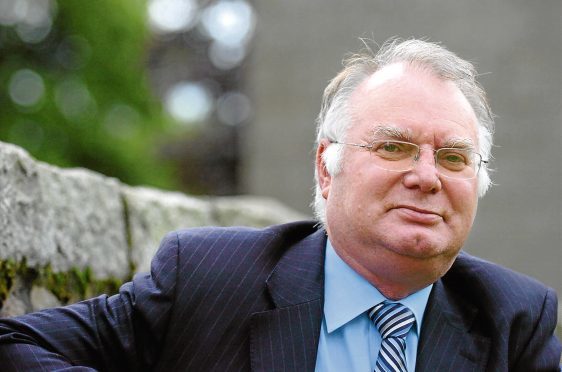 Fears have been raised that NHS Grampian could be left "rudderless" with the coming departure of two senior board members.
The NHS Grampian chief executive will step down from the board next Friday to concentrate on his work in the same role at NHS Tayside.
He was parachuted into the position at troubled Tayside as interim chief executive of the board to shore up its finances in the wake of accounting revelations.
He will remain in the post down south until the end of the year.
Now a job advert has also emerged seeking a replacement for Dr Stephen Logan in his role as chairman of the Grampian board.
The selected candidate will be paid between £25,712 and £32,790 a year in "remuneration" for the three-day a week post.
Mr Wright will be replaced in the interim by professor Amanda Croft in the role of chief executive until a permanent replacement is found.
An NHS Grampian spokeswoman said: "Prof Logan is coming to the end of his term as chair – it's a fixed, four year post – and he will not be seeking a second term.
"His term will conclude at the end of the year so the appointment has been advertised now… that's done by the public appointments body, not NHS Grampian.
"With regard to Malcolm, his last formal day with NHS Grampian will be next Friday.
"Professor Amanda Croft continues to be the acting chief executive, a role she has been carrying out since Malcolm was asked to provide assistance to NHS Tayside. This will continue to be the case in the short term."
The Scottish Government has said there are no plans to merge Grampian, Highlands and Tayside as one "super board".
Last night Aberdeenshire West Conservative MSP Alexander Burnett said "strong leadership" was needed for the beleaguered health board.
He said: "NHS Grampian clearly faces considerable challenges at the moment.
"Chronic staffing issues are being compounded by continued underfunding.
"Whilst it is true that success or failure will not be down to any one individual, these senior posts need to be filled quickly.
"The north-east health board needs clear and strong leadership. Otherwise, it will appear as if this is a rudderless ship."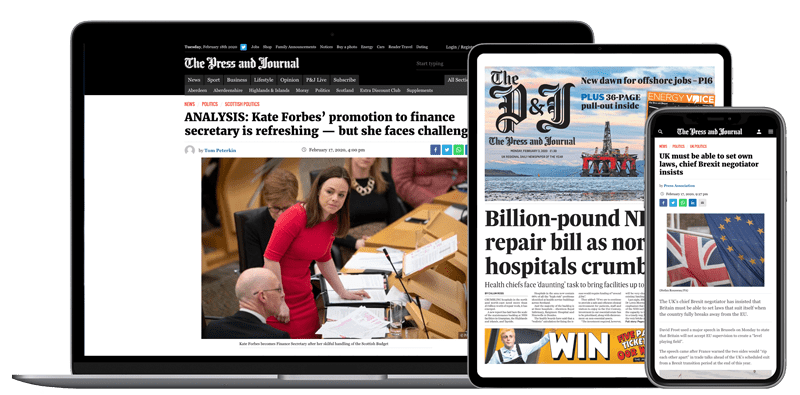 Help support quality local journalism … become a digital subscriber to The Press and Journal
For as little as £5.99 a month you can access all of our content, including Premium articles.
Subscribe